Digital transformation demands the integration of applications from multiple sources into unified workflows. For example, enterprises may need to connect CRM, billing and scheduling applications, so that sales get transformed into revenue and employees deployed to customer premises to get work done.
Red Hat Inc. (NYSE: RHT) is looking to help that process along with Fuse 7, the latest version of its application integration solution, as well as Fuse Online, a low-code software-as-a-service version, designed to be easy to use for developers and employees who aren't application integration specialists. (See Red Hat Expands Fuse for App Integration.)
"Organizations have multiple applications that have to talk to each other to complete a business process or to automate things," Sameer Parulkar, Red Hat product marketing manager for integration products, tells Light Reading.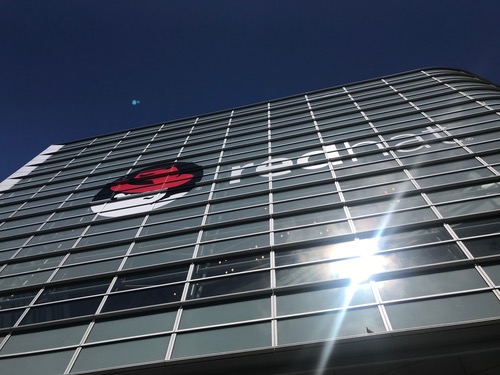 An organization might use Salesforce for CRM, but when a sale closes that organization might use a different application, such as Oracle, to recognize revenue. "How does the information get transferred from Salesforce to Oracle?" Parulkar asks.
In cases like these enterprises might simply pay someone to cut-and-paste information manually from one system to another, or write custom tools, which is a slow process and prone to error.
Fuse helps developers quickly build tools to automate that kind of application connectivity, permitting connectivity both for internal business processes and for connecting applications to partners. For example, Amsterdam Airport Schiphol uses Fuse to expose APIs that partners can use to obtain flight baggage and gate information.
"It's easier to create integrations and distribute them wherever customers need," Parulkar says.
Fuse 7 extends Fuse to Red Hat OpenShift Container Platform, the company's Kubernetes platform, providing container optimization for Fuse. That makes integrations "super-lightweight" and part of the microservices pipeline, Parulkar says. (See Red Hat's OpenShift Online Revamped for Containers.)
And the new Fuse Online is a hosted version of Fuse -- Red Hat calls it "integration Platform-as-a-Service (iPaaS)" -- designed to be used by line-of-business users and software developers who don't specialize in integration. Fuse Online allows these so-called "citizen integrators" to integrate applications using a drag-and-drop browser interface, without advanced coding skills, and while maintaining compliance with corporate governance and processes.
Fuse complements the API management tools Red Hat picked up when it acquired 3scale in 2016. "3Scale is more about managing the APIs and securing the APIs," Parulkar says. "Fuse complements 3Scale as part of the overall agile integration solution." (See Red Hat Buys 3Scale for API Management)
Red Hat's got big competition for Fuse. It goes up against Apigee, which is the leader in API management, and which Google acquired in 2016. While Google swears Apigee will remain independent -- Google is even keeping the Apigee brand -- nobody knows whether that independence will continue, Parulkar says. (See $625M Apigee Buy Bolsters Google's Cloud.)
The Fuse news comes weeks after Red Hat announced support for so-called "serverless" computing, a streamlined form of application development and deployment, along with hybrid cloud partnership with Microsoft and IBM. (See Red Hat Pushes Serverless, Locks Horns With Amazon & Google and Red Hat Partners With Microsoft & IBM for Hybrid Cloud Power.)
Related posts:
— Mitch Wagner




Executive Editor, Light Reading