Red Hat has inked a deal to acquire Codenvy, a five-year-old startup that specializes in developer tools that help create container environments, as well as cloud-based applications.
The two companies announced the acquisition deal on May 25. Financials details were not disclosed, but all 40 of Codenvy's employees will move over to Red Hat as part of the deal, according to a statement.
When the deal closes later this year, Red Hat plans to integrate Codenvy's tools and platforms into its JBoss Middleware and Red Hat OpenShift. The open source company also plans to use this technology as part of its recently announced OpenShift.io development environment.
As Enterprise Cloud News Editor Mitch Wagner reported earlier this year, OpenShift.io is used to create, test and deploy applications in different containers, including Kubernetes. These containers can then run within Red Hat's own OpenShift Online cloud, as well as Google Cloud Platform, Microsoft Azure and Amazon Web Services. (See Red Hat Looks to Take the Pain From Kubernetes & Containers.)
In addition to getting Red Hat deeper into containers and cloud-native application development, the Codenvy deal allows to company to offer developers tools to implement DevOps practices within an enterprise to help speed up software development and delivery.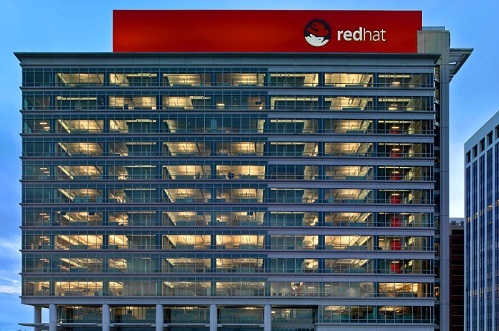 "This container-based workspace approach reduces the time it takes developers to get started and minimizes the risk of inconsistencies between development and production environments," Harry Mower, a senior director for Developer Programs at Red Hat, wrote in a blog post Thursday. "By extending this workspace management technology and incorporating it into our developer tools and platforms, we help ensure that every developer is working with the correct technology stacks, across the entire team, with the click of a button."
Codenvy's tools and platforms are built on top of Eclipse Che, which is an open source cloud integrated development environment (IDE), combining a text editor, debugger and compiler into one package for developers. The company's technology combines runtimes, projects and IDE into cloud-native developer tools that allows several different developers to work within the same workspace.
---
M&A activity is turning the cloud upside down. Find out what you need to know in our special report: Mergers, Acquisitions & IPOs Are Rocking the Cloud.
---
The developer tools also work within Linux-based containers.
Codenvy has worked with Red Hat in the past year, along with Microsoft, to better integrate programming languages across IDEs. In its statement, Red Hat indicated that the Eclipse Che will be central to the creation of tools used to create cloud-based applications, and the company plans to contribute code to that community.
Based in San Francisco, Codeny has about $9 million in private funding, according to CrunchBase.
Related posts:
— Scott Ferguson, Editor, Enterprise Cloud News. Follow him on Twitter @sferguson_LR.