Nutanix is planning to roll out a series of updates to its Enterprise Cloud OS that look to address customer needs when it comes to DevOps, as well as enterprises that are developing applications that move between various clouds.
The hyperconverged and software-defined data center company is planning to announce these updates at its .NEXT European conference in Nice, France, on November 8. However, a firm release date for these features was not disclosed.
The Nutanix updates include support for object storage, new features to support CPU-intensive workloads such as in-memory databases, and an application store to allow teams easy access to tool and other resources to help build applications faster.
The goal is to allow enterprises to develop cloud-native applications faster and help manage these workloads across a multicloud environment since many businesses are using a mix of different cloud services, especially infrastructure-as-a-service (IaaS) platforms.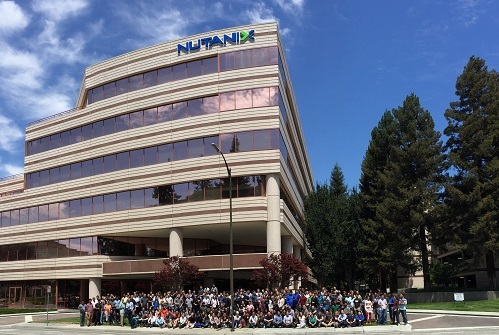 "IT managers are being pushed to deploy datacenter infrastructure that not only runs their business applications efficiently, but also provides cloud-like services that can be consumed by internal application development teams," Sunil Potti, the chief product and development officer for Nutanix, wrote in a statement released Thursday.
Over the last year, Nutanix has looked to create a bigger role for the company's software to manage and control hyperconverged infrastructure within the enterprise data center, as well as applications and workloads that move between public and private clouds. (See Nutanix Buddies With Google, Tackles Hybrid Cloud.)
While the company has roots in software-defined storage, Nutanix has moved further into hyperconverged, where the compute, storage and virtualization are all combined into one fabric.
Nutanix has both a rivalry, as well as partnerships, with the big three hyperconverged providers -- Dell EMC, Hewlett Packard Enterprise and Cisco -- since those companies are also looking to use their own software to control this fabric. At the same time, Nutanix software runs on their hardware.
The company also has a partnership with IBM. (See AWS, Despite Slowdown, Reigns Over Cloud Market – Report.)
---
Keep up with the latest enterprise cloud news and insights. Sign up for the weekly Enterprise Cloud News newsletter.
---
The major updates announced Thursday include three areas:
Acropolis Object Storage Service, which is being built into the Enterprise Cloud OS, and will offer management capabilities for object storage that can be used in large-scale deployments such as big data, data warehousing and Internet of Things (IoT). The company is also including an Amazon Web Services S3-compatible API to allow developers to consume storage on-demand as needed.
Acropolis Compute Cloud (AC2), which supports CPU-intensive workloads, including distributed analytics workloads, large-scale front-end web services, as well as in-memory analytics. AC2 can also support Citrix XenApp deployments. Developers can use these resources as needs as they build apps.
Finally, the Nutanix App Marketplace is being added to Nutanix Calm, the part of the OS that manages applications within a hybrid cloud. Within the marketplace and Calm, developers can find support for infrastructure and development tools such as Kubernetes, Hadoop, MySQL, Jenkins and Puppet.
In addition to these updates, the company plans additional capabilities and performance enhancements to AVH, the name of the Nutanix hypervisor. There is also support for Intel's upcoming Skylake chips.
Related posts:
— Scott Ferguson, Editor, Enterprise Cloud News. Follow him on Twitter @sferguson_LR.