Mirantis is pivoting again. Two years ago, the company pivoted from OpenStack to Kubernetes. Now it's now saying the Spinnaker open source continuous application integration is the future.
Is Mirantis Inc. confused? Boris Renski, co-founder and CMO, says no. The company's initial focus was OpenStack -- its slogan was "the pure-play OpenStack company" -- and as OpenStack failed to live up to the initial hype, the company searched for a new direction, Renski tells Light Reading. But now it's found a winning strategy, with most of its revenue coming from infrastructure services based on OpenStack and Kubernetes. And future growth will come from Spinnaker, the company says. (See Mirantis Pivots as OpenStack Loses 'Wow Factor' and Mirantis Charts Course Far Beyond OpenStack.)
"I would be lying if I said we are not winding and pathfinding quite a bit after OpenStack has ceased to become the hot thing," Renski says. "OpenStack is something that propelled us into the scene, but it became apparent that we had gotten to a certain level with it and we did not want to level out. It took us some time to figure out what to pin the strategy to."
He adds, "I do believe we have a clear understanding internally, and our clear answer is this," Renski says.
And what's "this?"
Mirantis's core infrastructure product, launched last year, is Mirantis Cloud Platform, providing managed Kuberetes and OpenStack software and professional services. That provides most of Mirantis's revenue.
And the future is Mirantis Application Platform, announced in beta Tuesday, providing software and professional services for continuous application delivery. Mirantis Application Platform is based on Spinnaker, an open source tool built by Netflix and Google, designed to help free application developers from "waterfall" deployment cycles that require months or years to deliver updates. Instead, Spinnaker helps developers deploy continuously -- every few days or every few hours -- without breaking applications or diminishing user experience. (See Mirantis Launches Continuous Delivery Product Based on Netflix's Spinnaker.)
"This is our moonshot into the application space," Renski says.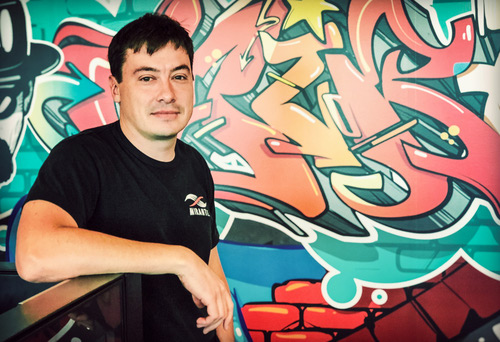 ---
Boost your knowledge of cloud-native software and innovations driving data center transformations! Join us in Austin at the fifth annual Big Communications Event May 14-16. The event is free for communications service providers -- secure your seat today!
---
Mirantis Application Platform supports Amazon Web Services Inc. and Google Cloud . Mirantis claims the service can migrate 80% of existing workloads by recreating on-premises application execution environments in the public cloud. The service maintains existing security standards, avoids disruption to ongoing development, mitigates cloud lock-in with native Kuberente integration, and can increase deployment frequency by 10x, Mirantis claims.
Mirantis Application Platform is currently in beta. Mirantis will provide installation, configuration and 99.99% uptime guarantee of a dedicated instance, including Spinnaker, Jenkins open source automation server, Gerrit code review and Terraform infrastructure-as-code software on a private or public cloud of choice. The platform integrates with the customer's existing identity provider, such as Lightweight Directory Access Protocol (LDAP) or Microsoft Active Directory; compliance scanners such as Inspec.io or Qualis; and IT service management platforms and ChatOps platforms such as Slack, Mirantis says. The company also provides configuration and support for up to one year.
Mirantis says it will operate the Application Platform on the same "build-operate-transfer" model that it uses for Mirantis Cloud platform.
Mirantis debuted that business model almost exactly a year ago. Under build-operate-transfer, Mirantis builds a cloud platform for a customer, operates it for a year and then -- if the customer wants -- turns the keys over to the customer so the customer can take over operations. "Build-operate-transfer" was a pivot (there's that word again!) from Mirantis's previous model, where it provided software subscriptions. (See Mirantis Pivots as OpenStack Loses 'Wow Factor'.)
In January, Mirantis co-founder Adrian Ionel returned as CEO to lead Mirantis beyond private cloud; co-founder and former CEO Alex Freeland would remain as a board member, the company said at the time
Mirantis Application Platform, launching in beta on Tuesday, now has about a dozen customers in the pilot, and will be generally available in three to six months.
Despite the search for direction after the OpenStack bubble burst, Mirantis is doing well financially, Renski says. The privately held company is past break-even, sustains about 30% growth year-over-year over the past several years, with more than 200 customers and about 430 personnel.
"The investors are happy," Renski says. "The investors were leery when the OpenStack had growth that started leveling off." But the company spent the last year and a half finding the next level of growth and stabilized the company without raising additional capital.
"But now that's done and we're ready to seed some moonshots for future growth," Renski said.
And there's still life in OpenStack. The software launched in 2010 as a joint project of Rackspace and NASA, and champions said OpenStack would take down Amazon and let every organization build its own cloud. That didn't happen; OpenStack proved too complex for any but the biggest enterprise and service providers with specialized needs, such as financial institutions and cloud operators such as Rackspace itself.
However, organizations willing to invest in specialized skills are finding OpenStack provides controls they find valuable. And that's paying off for vendors; Red Hat cited OpenStack as helping drive growth for its quarter ending February 28. (See OpenStack & NFV Help Drive Red Hat Growth.)
Surveys released by the OpenStack Foundation in November found 1,000 unique OpenStack deployments completed last year, up 95% from 2016. Multicloud, NFV, containers and edge computing are key use cases, the survey found.
Related posts:
— Mitch Wagner




Executive Editor, Light Reading