Microsoft and Red Hat are expanding their existing relationship to provide additional support for Windows-based containers to run on open source software, expanding the reach of Linux and Windows deeper into the enterprise cloud.
On Tuesday, the two companies announced that Windows Server containers can now run natively on the OpenShift container platform. This will allow enterprises to move their Windows-based applications to containers, and make it easier to upload these workloads to the cloud.
At the same time, this agreement can make it easier for DevOps to work and to create cloud-native applications since the platform can now support Linux, as well as Windows.
In addition, Red Hat OpenShift is built on the open source, Google-backed Kubernetes platform that is growing increasingly popular with enterprise IT as a way to manage containers in the cloud. Amazon Web Service, the largest public cloud provider, is also reportedly interested in using Kubernetes. (See AWS Public Cloud Dominance Continues – Report.)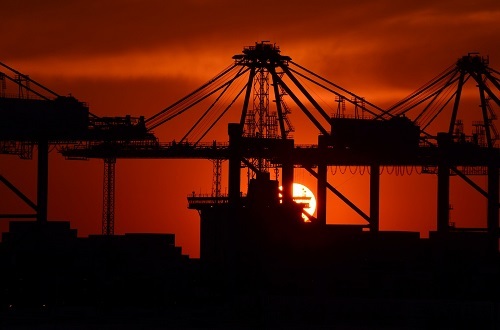 The two companies showed off this capability at the Red Hat Summit in May, and the two plan to roll out a Technology Preview by spring 2018. (See Red Hat Builds Out Enterprise Cloud Application Stack.)
Microsoft and Red Hat have had a relationship since 2015, as the two companies recognized that running that many of their customers were running Linux and Windows within their data center, and that working together offered a better way to reach customers.
One of the more significant parts of their relationship is Microsoft Azure supporting Red Hat Enterprise Linux.
"We've jointly recognized that customers aren't choosing Red Hat or Microsoft, they have already chosen: they chose to use both technologies. Enterprises all over the world are using Windows and Red Hat Enterprise Linux; Java and .NET, and together Microsoft and Red Hat can serve those customers much better than either of us can alone," John Gossman, a Microsoft Azure architect, wrote in an August 22 blog post.
---
Keep up with the latest enterprise cloud news and insights. Sign up for the weekly Enterprise Cloud News newsletter.
---
In addition to the container support, the two companies announced support for Red Hat OpenShift Dedicated on Microsoft Azure, as well as SQL Server on Red Hat Enterprise Linux and OpenShift.
Red Hat OpenShift Dedicated is already supported on AWS, as well as the Google Cloud Platform, and will be available in 2018, according to the two companies. Microsoft and Red Hat did not note when the SQL support would be available to customers.
Related posts:

— Scott Ferguson, Editor, Enterprise Cloud News. Follow him on Twitter @sferguson_LR.