Microsoft Fires Shot at Google With Containers
Microsoft took aim at Google with the introduction of an enterprise container support service in Azure on Wednesday, designed to broaden support for containers beyond developers and into the enterprise.
Microsoft launched Azure Container Instances to make it easier to deploy containers, without the need to deploy and manage virtual machines, according to a post on the Azure blog Wednesday by Corey Sanders, Azure director of compute.
ACI is designed for flexibility. It's billed by the second, and can be sized by memory and virtual CPU. "Your containers won't be billed for a second longer than is required and won't use a gigabyte more than is needed," Sanders says.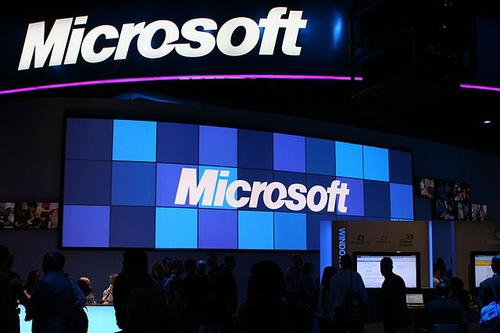 ACI is available now for Linux in public preview, and Windows within a few weeks, Sanders says.
Enterprises can use Kubernetes to manage their Azure containers, as Microsoft is open sourcing ACI Connector for Kubernetes, to use Kubernete clusters to deploy Azure Container instances.
And Microsoft is joining the Cloud Native Computing Foundation as a Platinum member. which hosts multiple cloud related open source projects for containers, scheduling and microservices, including Kubernetes. Platinum is the highest level of membership, priced at $370,000 annually.
ACI "sits Microsoft firmly in the game of containers," Roy Illsley, Ovum lead analyst for virtualization and cloud computing, tells Enterprise Cloud News. "Currently, if you want to do containers, you do it yourself, which is a nightmare, or go with people with a containers-as-a-service offering."
Containers-as-a-service until now means the Google Cloud Platform. Google invented Kubernetes, and has pioneered its use for enterprise customers. (See Google Revs Container Engine for Security & Enterprise Apps.)
However, some startups and smaller companies are offering Kubernetes as a service for container management, including Red Hat, Mirantis and Platform9. (See Red Hat's OpenShift Online Revamped for Containers, Startup Platform9 Scores $22M Funding for Cloud Management , Open Source Is Like a Puppy, Says Platform9 CEO, and Mirantis Pivots as OpenStack Loses 'Wow Factor'.)
Microsoft has wisely positioned its service as a simple technology to appeal to the enterprise, rather than containers' traditional developers' market. "With this service, what Microsoft is saying is you can deploy these containers and position these containers as simply as you can a VM," Illsley says. Microsoft's strategies will allay enterprise fears of container complexity.
Microsoft isn't ignoring developers. In June, it introduced Draft for Azure, a tool to streamline container deployment for developers. (See Microsoft Draft Looks to Make Containers Easier.)
And Azure added container support for networking in April, combining containers and virtual machines for software defined networking. (See Microsoft Azure Catches Up With Container Networking.)
Related:
— Mitch Wagner
Editor, Enterprise Cloud News
---
CALLING ALL CLOUD, NFV AND SDN COMPANIES: Make sure your company and services are listed free of charge at Virtuapedia, the comprehensive set of searchable databases covering the companies, products, industry organizations and people that are directly involved in defining and shaping the virtualization industry.
---