IBM and Docker are expanding their existing container partnership to focus more on helping customers migrate workloads and applications to the cloud, especially public cloud infrastructures.
The two companies are announcing the expanded agreement at Dockercon Europe on Wednesday. (See Docker Climbs on the Kubernetes Train.)
In a blog post, Jason McGee, vice president and CTO of IBM Cloud Platform wrote that Docker and Big Blue have a relationship dating back to 2014. In the three years between, more companies have started to use containers to move their applications from on-premises data centers to cloud, especially public ones.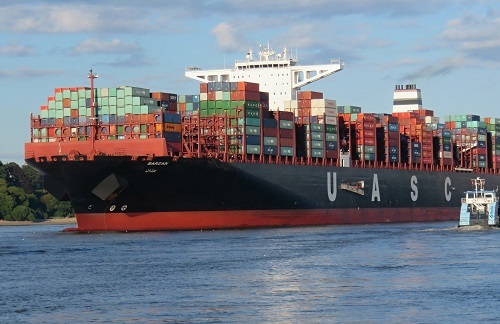 "As more companies look to migrate critical infrastructure and workloads to the cloud, they need to do so in a way that is efficient, secure, and cost effective. You may have already found that containers are the perfect solution, especially when moving from one computing environment, such as a physical machine in a data center, to a public cloud," McGee wrote on October 18.
The agreement also follows IBM's third-quarter earnings report on Tuesday, which showed that IBM's cloud offerings are continuing to gain traction, although the company fell short of revenue goals again. (See IBM's Long Decline Continues, Despite Cloud Growth.)
The expanded agreement covers three areas.
The first is the establishment of Docker Enterprise Edition for IBM Cloud.
This allows enterprises to bundle their applications and workloads into containers and then move them from the data center to the IBM public cloud. In addition, it also allows developers to connect and integrate different services from IBM into the applications, such as Watson for cognitive computing, as well as other artificial intelligence and machine learning capabilities.
---
Keep up with the latest enterprise cloud news and insights. Sign up for the weekly Enterprise Cloud News newsletter.
---
In April, Docker announced an Enterprise Edition for Linux on IBM z Systems, LinuxONE and Power Systems.
The second part has IBM joining Docker's Modernize Traditional Applications (MTA) Program, which emphasizes using cloud and container technology to assist in digital transformation projects.
Finally, IBM will publish some of its software in the Docker store, including WebSphere Application Server, WebSphere MQ, and IBM DB2 database. This will allow customers to quickly get images that they need as part of shifting applications to containers.
Related posts:
— Scott Ferguson, Editor, Enterprise Cloud News. Follow him on Twitter @sferguson_LR.