I Love Google+ & I'm Sad To See It Die

Comment (0)
I'm not surprised to see Google+ die. Google's been neglecting the platform for several years, pushing out only the occasional incremental update. It was inevitable that they would pull the plug, as they have done with failed social experiments in the past.
The reason for Google+'s death was, sadly, also unsurprising: A security breach, which compromised private information for 500,000 Google+ profiles, according to a post on the Google blog Monday. My colleague Scott Ferguson has more on Security Now. (See Google+ Bug Exposed Personal Data of 500K Users – Report.)
Google (Nasdaq: GOOG) decided that keeping Google+ secure is too much hassle, so they announced they are "sunsetting" the consumer-facing service effective in August. That's plenty of time for us few remaining Google+ fans to mourn, and for those of us interested in finding alternatives to do so. Google+ will hang on as an enterprise service, Google says. Good luck with that; Microsoft, Slack and good old email have that market sewed up tight.
By the way, Google sat on the information about the security flaw for six months, which hardly engenders trust. That's not a look that goes well with "don't be evil."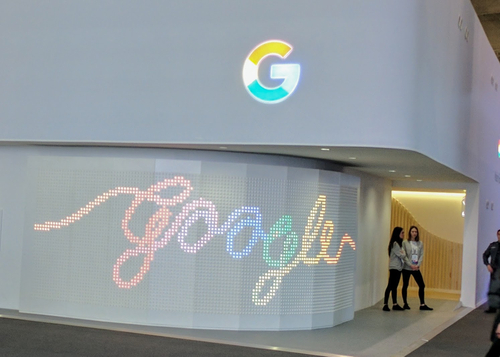 ---
Now entering its fifth year, the 2020 Vision Executive Summit is an exclusive meeting of global CSP executives focused on navigating the disruptive forces at work in telecom today. Join us in Lisbon on December 4-6 to meet with fellow experts as we define the future of next-gen communications and how to make it profitable.
---
Google+ is dying in exactly the way I thought it would. Not the security breach -- though security breaches are as common as thunderstorms in the jungle nowadays -- but by Google deciding the work of keeping the service secure and compliant wasn't worth the payback.
So goodbye Google+. You'll join Reader, Buzz, Orkut, Allo and Inbox on the ash-heap of Google's failed products.
The tech community at large doesn't care:
Farewell, Google+.

Nobody ever cared.

— Marco Arment (@marcoarment) October 8, 2018
Google has announced it will be shutting down social media site Google+ affecting absolutely nobody at all

— 💀James Douglass💀 (@jamdugg) October 8, 2018
Also, this, from my friend, tech journalist Mike Elgan. Mike recruited me to Google+ years ago and, was often its loudest cheerleader, but lately he's barely active there.
The good news is that I'm in Barcelona and had already started drinking when I heard the Google+ news. pic.twitter.com/67gaxYk2mc

— Mike Elgan (@MikeElgan) October 8, 2018
Google itself says that 90% of current sessions last five seconds or less. Five seconds. Ouch. That suggests that 90% of Google+ sessions result from somebody entering a typo in the browser bar.
Still, Google+ has a small but loyal contingent of remaining fans, and I'm one of them. I still get in good conversations there, and find interesting things to read. And Google+ is the only social platform a few of my friends use; I'll be sad if I lose touch with them.
Google+ was -- and still is -- the best platform for social sharing available, beating Facebook, Twitter and the rest. But Google+'s brief, sad history is a lesson that, at least with social media, having the best platform isn't good enough.
Initially, Google+ was hailed as a Facebook-killer, and it had momentum early on.
It benefited from superior technology. Google+ handles links and notifications better than Facebook does. These sound like small things, but these things -- especially the notifications bit -- are daily annoyances to me on Facebook, and are no big deal on Google+. Also, for years, Google+ was a better showcase for photos than Facebook, with greater fidelity and resolution.

Next page: Dead cat bounce