Microsoft has a long history of open source hatred to overcome; former CEO Steve Ballmer called open source a "cancer" and compared it to Communism nearly 20 years ago. But in recent years, Microsoft has been enthusiastically romancing open source developers. Azure has a huge installed base of Linux instances, Microsoft is a platinum member of the Linux Foundation. And Microsoft was a leading contributor to GitHub even before it announced the acquisition. (See How Microsoft Became an Unlikely Open Source Champion.)
John H. Stone, SVP of the intelligent solutions group at agricultural equipment manufacturer Deere & Company, says he's "both excited and nervous" about the deal. "Nervous because while Microsoft has always had some of the best developer tools, they haven't had the best track record of supporting open source development, which is where everything is happening today," Stone says. "So if Microsoft can truly keep GitHub's open source driven culture and focus on the developer having a great experience, technology groups like us have every reason to be optimistic."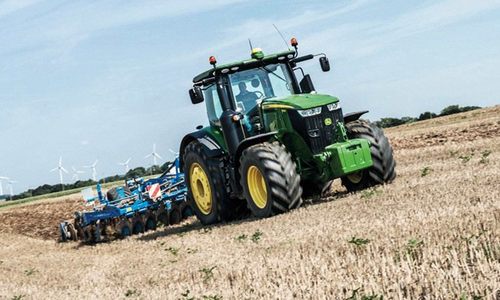 Stone adds, "We use GitHub to manage a lot of dev workflow then we integrate into our DevOps pipeline. Plus, we're hiring new developers every week, these folks are all familiar with GitHub, so it is a great way for us to get them on board and productive quickly." (See John Deere Bets the Farm on AI, IoT.)
Ed Fox, VP of network services for service provider MetTel , is skeptical. He said he expects to see developers of many open source efforts, in technologies such as Bitcoin and blockchain, move off GitHub. They "will most likely not want their efforts to be on a platform owned and operated by Microsoft," Fox said. However, the GitHub acquisition will boost Microsoft's reputation as an open source supporter. "I believe there are miles of PR to get out of this, and it helps them retain talent by showing how they 'support' open source efforts and collaboration," Fox said. (See MetTel's Fox: The Struggle to Scale When Going Cloud Native.)
MetTel uses GitHub to download and test integrations in the company's Innovation Labs, which Fox heads as part of his MetTel responsibilities.
Fox is skeptical that GitHub can be a "sustainable product," unless Microsoft licenses GitHub in an enterprise version, along with other Microsoft products.
But GitHub doesn't have to be a sustainable product for Microsoft to generate business value. The GitHub acquisition is part of a bigger strategy, to win developers, and users, to run workloads on Microsoft Azure.
Microsoft doesn't drive revenue with developer tools. "They drive it by developers choosing Microsoft's platform to deploy their applications," says Lauren Cooney, CEO of SparkLabs, a business strategy consultancy for startups and enterprises. Cooney was formerly a senior director for open source strategy at Cisco, and director of global solutions marketing at Equinix. (See Cisco Looks to Open Source for 'Badder Ass' Internet.)
She adds, "In the long run, it's about Azure workloads,"
Next page: Trust will be an issue