Microsoft's $7.5 billion GitHub acquisition, announced this week, will give the software giant the power to conquer the cloud, the way it conquered the desktop a generation ago.
For enterprises, Microsoft Corp. (Nasdaq: MSFT) will provide an easy path for transitioning from open source software, distributed on GitHub, to enterprise-scale applications running on the Microsoft Azure cloud. For developers, Microsoft will provide tools, and increased profits via access to enterprise and other customers.
That's the same formula Microsoft used to build a desktop monopoly in the 80s and 90s: Make it easy for partners to develop software that runs on Microsoft platforms, and capture the customers who need to deploy that software. Back then, the platform was Microsoft Windows and DOS, today the platform is Azure.
Microsoft said Monday it plans to acquire GitHub, the open source code repository, in a $7.5 billion stock swap, expected to close by the end of the calendar year. Microsoft swears it will maintain GitHub's independence and respect developer preferences. "Developers will continue to be able to use the programming languages, tools and operating systems of their choice for their projects -- and will still be able to deploy their code to any operating system, any cloud and any device," the company said in a statement Monday. But many open source developers are skeptical, and already fleeing GitHub for services they perceive as friendlier. (See Microsoft Swears GitHub Independence After $7.5B Acquisition.)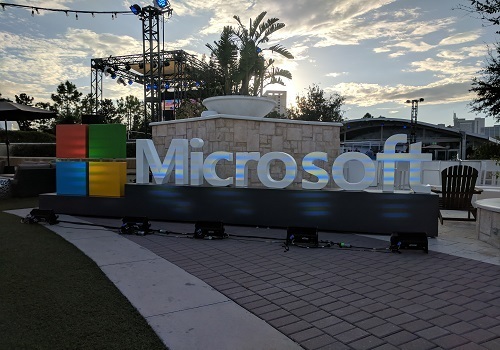 ---
Now entering its fifth year, the 2020 Vision Executive Summit is an exclusive meeting of global CSP executives focused on navigating the disruptive forces at work in telecom today. Join us in Lisbon on December 4-6 to meet with fellow experts as we define the future of next-gen communications and how to make it profitable.
---
"The stakes are high and if they can pull it off, it'll be a key piece of redefining Microsoft in the eyes of modern developers," says Erik Carlin, Rackspace VP of product engineering. Rackspace provides professional services for cloud migration and operations, supporting all the major cloud providers, including Microsoft, as well as its own hosted, private clouds. (See Rackspace Snaps Up Salesforce Specialist RelationEdge .)
Carlin continues, "Microsoft can't afford to jeopardize GitHub as a trusted, technology-agnostic platform, so I expect them to keep GitHub separate, further expand the number of cross-platform integrations, and do everything they can to ensure GitHub remains the de facto place for code on the web."
He adds, "Microsoft will of course make sure GitHub works well with Azure, Visual Studio, etc., but I don't see GitHub becoming an exclusive Microsoft walled garden as would be the case in days past. GitHub is the key to capturing developers and winning their trust, so Microsoft will want that net to be as wide as possible."
Next page: Long history of hatred