AUSTIN, Texas -- DockerCon -- Docker Inc. (the company) is opening new avenues for customizing the environment that Docker (the container platform) inhabits.
Kicking off DockerCon today, the company is announcing a kit for building a customized version of Linux. It's also launching Moby, an open source project for assembling an ecosystem out of the many components that container users have developed over the past few years.
Neither effort really results in a Docker "product." They're more about fine-tuning Docker's surroundings. Think of it like painting Docker's bedroom and putting up posters of its favorite bands.
LinuxKit, the Linux customizer, is all about letting developers shape the OS, because different environments call for different functions. Linux running on Amazon Web Services (AWS) might include drivers for calling on S3 storage services, for example. Linux running on your Mac wouldn't need that. "We have the ability, with LinuxKit, to assemble these custom distributions," says Patrick Chanezon, a member of Docker's technical staff.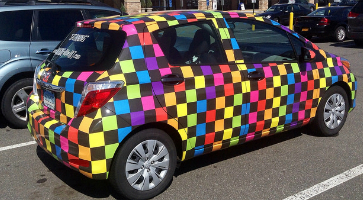 You could use LinuxKit to build a monstrous, gigabyte-sized version of Linux. But the more likely scenario is to shrink Linux, removing the pieces of the OS that won't be needed. This option could come in handy in cramped Internet of Things (IoT) settings, for instance.
Moby exists in a similar vein, but here the problem appears to be one of sprawl. The Docker community has built up a lot of components -- pieces of code that help build an application or distribute Docker images. Often, these pieces are included as part of a Linux distribution.
Docker, the company, describes the Moby Project as a kind of meeting place where developers help each other assemble these components like Lego blocks. They can also collaborate on the testing frameworks that would validate the ecosystems they build.
---
Can Google make the grade as an enterprise cloud provider? Find out on our special report: Google's Big Enterprise Cloud Bet.
---
Docker likens Moby to the Fedora project, which started in 2002 as a repository for fully tested Linux software packages. "There are a lot of opinions on the container ecosystem. This is a place for people to exchange not only ideas but also technology," says David Messina, Docker's vice president of marketing.
The project is starting with a library of more than 80 of these pieces. Projects spearheaded by Docker, such as containerd (the container runtime), SwarmKit (orchestration) and InfraKit (a tool for managing infrastructure) are included in the Moby library. The hope is that other participants will contribute components as well.
Last week, Rancher introduced RancherOS, its own small Linux distro for containers. (See Rancher Launches Tiny Linux Distro.)
— Craig Matsumoto, Editor-in-Chief, Light Reading