As it fends off competition from Kubernetes, Docker is looking to shake up its executive suite by appointing a former SAP executive with deep cloud experience as CEO.
Current Docker CEO Ben Golub announced the change in a May 2 blog post. Steve Singh, who is currently on the company's board of directors and a former CEO of Concur, among other high-level positions, will take over as chief executive.
Golub is moving into an unspecified role on the board.
While a leading proponent of container technology for cloud applications, Docker has found its position within the market challenged by other offerings, including the Google-backed Kubernetes, which is also open source.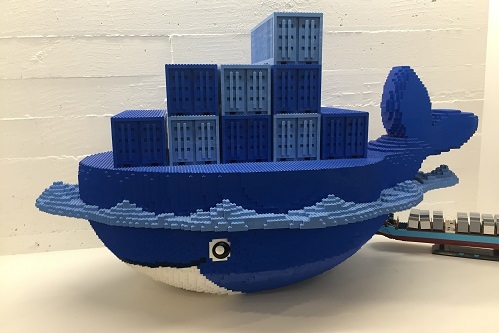 To build on its user and partner base, Docker has been adding management features to its platform to offer additional value to system administrators and developers who use the open source software. At last month's DockerCon show, the company showed off a new service that can move legacy apps to containers in five days. (See Docker Will Retrofit Old Enterprise Apps.)
In addition, Docker introduced a software development kit for building custom versions of Linux, as well as a new project called Moby, which makes for an easier assembling of an ecosystem built out of different container components. (See Docker Wants You to Customize the Ecosystem.)
While the technology is there, what Singh brings to the company is management experience, especially with large software firms known for driving revenue.
Check out our roundup from DockerCon 2017.
In addition to his role at Concur, which he brought public, Singh has sat on SAP's Executive Board, and served as president of SAP Business Networks. He's also run parts of the company's cloud business.
---
M&A activity is turning the cloud upside down. Find out what you need to know in our special report: Mergers, Acquisitions & IPOs Are Rocking the Cloud.
---
"Docker has the potential to become not only one of the most enduring technology companies, but also a transformational platform, technology, and movement; I can't think of a better or more qualified individual to lead us to that future than Steve," Golub wrote on Tuesday.
It's not clear why Docker decided to change its executive leadership now, but the company could be looking at driving more revenue and is turning to an industry veteran to help with that effort, especially as the company offers more management capabilities.
"The change in CEO is in step with Docker's continued push for enterprise business and revenue," Jay Lyman, principal analyst for Cloud Management and Containers at 451 Research, wrote in an email to Enterprise Cloud. "The company is under pressure to continue growing revenue given the level of hype around Docker containers and the fact [that] it has raised more than $180 million in VC funding."
Founded in 2010, Docker has collected more than $180 million in venture funding since that time, according to CrunchBase. Its list of customers includes eBay, as well as Goldman Sachs, and it has partnerships with most of the major cloud providers, including Amazon Web Services, Microsoft, VMware, IBM, Google and others.
When it comes to Kubernetes, Lyman noted that the two technologies depend on one another and the success of one helps the other.
"Docker is one of the main ingredients of Kubernetes and is likely to benefit from the growth and evolution of Kubernetes," Lyman wrote. "There are other container run-time options, such as rkt and CRI-O, but Docker remains the defacto standard and center of gravity for enterprise container market, including Kubernetes."
Editor's Note: This article was update with information from 451 Research.
Related posts:
— Scott Ferguson, Editor, Enterprise Cloud News. Follow him on Twitter @sferguson_LR.