In the weirdest combination since Felix Unger moved in with Oscar Madison, chipmaker Broadcom announced a deal Wednesday to acquire software vendor CA Technologies for $18.9 billion.
Broadcom Corp. (Nasdaq: BRCM) will look to CA Technologies (Nasdaq: CA) to help it "build one of the world's leading infrastructure technology companies," the chip vendor said in a statement Wednesday. (See Broadcom Buys CA Technologies for $18.9B .)
It's an odd combination, with no obvious synergies between the two companies. True, it's not unprecedented for hardware vendors and enterprise software companies to combine -- Oracle Corp. (Nasdaq: ORCL) acquired Sun Microsystems in 2010. But there was a continuum between the two companies' products: Sun made chips, servers and an operating system that could run Oracle's enterprise software. In the case of Broadcom/CA, there are several key missing infrastructure layers between Broadcom's semiconductors and CA's software.
A more close parallel is Intel Corp. (Nasdaq: INTC)'s 2010 acquisition of security vendor McAfee for $7.69 billion. That didn't work out at all; Intel spun McAfee out to management firm TPG early last year for a $4.2 billion valuation, with Intel keeping a 49% stake. (See McAfee's Independence Day.)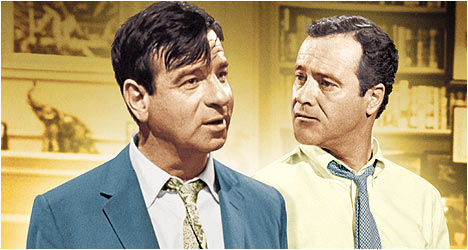 ---
Now entering its fifth year, the 2020 Vision Executive Summit is an exclusive meeting of global CSP executives focused on navigating the disruptive forces at work in telecom today. Join us in Lisbon on December 4-6 to meet with fellow experts as we define the future of next-gen communications and how to make it profitable.
---
Bloomberg provides perspective:
[Broadcom CEO Hock Tan] has built Broadcom by acquiring what he calls franchises. He looks at targets and identifies units and businesses inside those companies that he believes have a sustainable advantage, makes an acquisition then spins off or shutters everything else.
The strategy widened Broadcom's profit margins by more than 20 percentage points since 2009, Bloomberg notes.
So that suggests that maybe CA Technologies has a business that's more sympatico with Broadcom, and Broadcom can then spin off the rest of CA's business.
That's the model that Broadcom followed when it acquired Brocade last year for $5.9 billion. That deal included a contingent agreement to spin out Brocade's Ruckus Wireless business to Arris Group Inc. (Nasdaq: ARRS) (See Broadcom Deal Is Done for Brocade.)
AT&T Inc. (NYSE: T) bought Brocade's Vyatta software -- also an acquisition that seemed peculiar at first, but it enables AT&T to control its own destiny as it virtualizes its network. (See AT&T Takes Charge With Vyatta OS Buy.)
Prior to the acquisition, Brocade spun off its SDN controller into a startup called Lumina. Additionally, Brocade's data center networking business went to Extreme Networks, its Virtual ADC went to Pulse Secure, and Connectem vEPC went to Mavenir. (See Brocade Spins Off SDN Controller Into Lumina and Extreme Splashes $55M for Brocade Data Center Biz.)
That leaves Broadcom with Brocade's fiber channel switch business connecting servers and storage.
Bloomberg continues:
Still, Broadcom is a provider of components for computers, smartphones and networking equipment. CA's software and services don't directly overlap in any way.

"Legacy software assets are highly tangential to Broadcom's core data-center and smartphone chip businesses," said Bloomberg Intelligence Analyst Anand Srinivasan. "Integration here would likely be harder and customer bases have little overlap."
"Highly tangential" is one way to put it. "Nearly unrelated, like a bicycle and a geranium," would be another phrasing.
Still, the differences between the companies might help avoid the kind of regulatory scrutiny that nixed Broadcom's earlier attempt to buy chipmaker Qualcomm, which blew up earlier this year when President Donald Trump nixed the deal over national security concerns. (See Broadcom Formally Drops $117B Qualcomm Bid.)
We're looking forward to learning more about this combination. Tan has demonstrated a history as a savvy M&A artist; we're sure there's some dimension where this merger makes sense.
— Mitch Wagner




Executive Editor, Light Reading