Amazon Launches Managed Kubernetes Service
LAS VEGAS -- AWS re:Invent -- Amazon Web Services is going all-in on Kubernetes, launching Elastic Container Service for Kubernetes (EKS) to take the hassle out of managing containers on AWS.
Amazon Web Services Inc. brags that it runs the majority of Kubernetes deployments, even though the company was late to endorsing the technology. Amazon only joined the Cloud Native Computing Foundation, which coordinates Kubernetes development, in August. (See Amazon Joins Cloud Native Computing Foundation: Why You Should Care.)
It was reasonable for AWS to resist Kubernetes, because Kubernetes was developed by AWS competitor Google (Nasdaq: GOOG), and because Kubernetes makes cloud workloads more portable, making it more easy for AWS customers to go elsewhere.
But now that Kubernetes is universal, it makes sense for AWS to embrace it. If people are going to use Kubernetes anyway, it makes sense for AWS to make sure it continues getting a piece of the action. And 63% of organizations running Kubernetes host those containers on AWS, according to a March study from CNCF.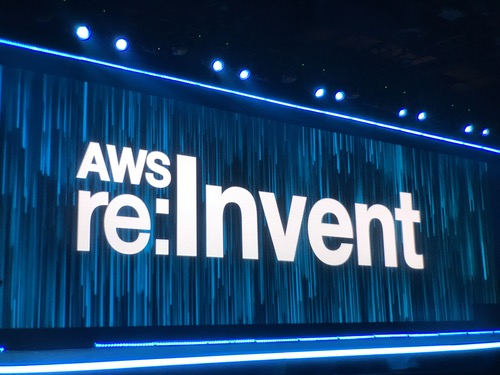 ---
Keep up with the latest enterprise cloud news and insights. Sign up for the weekly Enterprise Cloud News newsletter.
---
Still, those workloads had to be configured manually -- and that's where EKS comes in.
EKS allows users to automatically deploy Kubernetes masters across multiple Availability Zones to avoid single point of failure. Competitors only deploy Kubernetes containers to a single availability zone, which results in a single point of failure, AWS CEO Andy Jassy said in a Wednesday keynote at re:Invent.
AWS also introduced "Fargate," to allow users to run containers without having to manage servers and clusters, Jassy said. Users need to only specify CPU and memory, define the network, and upload the information to Fargate. Fargate deploys tasks, and automatically scales across multiple availability zones (AZs). "No servers, no clusters, no provisioning. It sets off all the surrounding infrastructure you need to run this thing -- totally hands off the wheel," Jassy asaid.
Fargate works with AWS's non-Kubernetes Elastic Container Services immediately, and with Kubernetes-based EKS next year, AWS says.
Related posts:
— Mitch Wagner




Editor, Enterprise Cloud News