Amazon Joins Cloud Native Computing Foundation: Why You Should Care

Comment (1)
You might be tempted to dismiss Amazon Web Services' decision to join the Cloud Native Computing Foundation as a ho-hum announcement about a vendor joining an industry group. You'd be wrong.
The announcement signals AWS getting behind Kubernetes, technology which was looking for a while like it might be designed to give AWS' competitors an advantage against it. And Amazon joining CNCF signals the cloud giant taking a leadership role in open source development, and in educating enterprises about how they can change their business processes and technology to be more like Web companies -- like Netflix, Google, Microsoft, Twitter, and oh yeah, Amazon itself.
The CNCF is custodian to 10 open source technologies for containers and microservices. But the big one -- the "anchor tenant," says CNCF executive director Dan Kohn -- is Kubernetes, which is technology developed by Google for orchestrating containers.
One of the reasons Google likes Kubernetes is that it makes application workloads cloud-agnostic and reduces cloud lock-in. And that's good for Google, Microsoft and other major cloud platforms, as Amazon has the lion's share of the cloud market. If workloads start floating away from Amazon, some of them will land on Google and Amazon's other competitors. (See Hybrid Cloud Will Be a Battlefield & Other Cloud Predictions.)
Except now Amazon is backing Kubernetes. Why would Amazon want to do that? The answer is in some March statistics from CNCF, which show that 63% of organizations running Kubernetes host those containers on AWS. When those workloads float away, most of them end up landing right back on AWS.
For CNCF, which is part of the Linux Foundation, AWS membership runs the table for major cloud providers. CNCF started a little less than two years ago, and in the early days had two of the five biggest public clouds -- Google and IBM, Kohn tells Enterprise Cloud News. Alibaba joined in June and Microsoft last month, making CNCF an "everybody but Amazon" club. Other members include Dell, eBay, Goldman Sachs, Intel, Red Hat, Twitter and VMware. Adding Amazon means all five major cloud providers back CNCF and Kubernetes, Kohn says.
"We see this as a clarion call," Kohn said. "We think that the age of virtualization is over and the era of cloud-native has begun." Cloud-native applications rely on microservices and orchestration for cloud portability, with the ability to move workloads between public and private clouds, using the same infrastructure for all, Kohn says. Cloud-native applications achieve "extraordinary scalability," and resiliency to failure.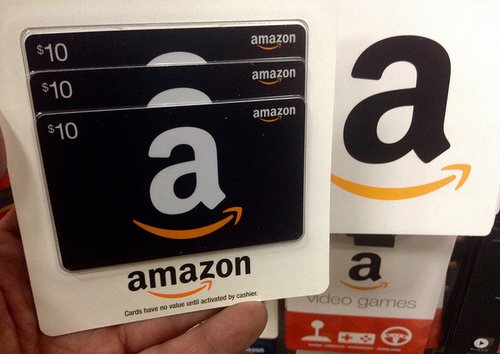 ---
Keep up with the latest enterprise cloud news and insights. Sign up for the weekly Enterprise Cloud News newsletter.
---
"A lot of this technology is about taking the best practices of the most forward-looking companies of the last decade, folks like Goldman Sachs, Google and Twitter, and making them available to enterprises of all sizes," Kohn says.
Amazon brings its own vast scale to the table, with millions of customers, spanning the smallest workloads to the largest stacks, Kohn says.
Membership in the CNCF signals that Amazon, which has been a major beneficiary of open source, is ready to start giving back in a big way, James Governor, analyst and co-founder of Redmonk, tells Enterprise Cloud News. "We've been asking when they will make more serious contributions. This is one of the mechanisms by which they might do that," Governor says .
Indeed, the announcement is mostly significant in terms of what it might mean, Governor says. It suggests Amazon may be stepping up its efforts to teach enterprises how to achieve so-called "digital transformation" -- breaking away from waterfall development methods and antiquated technology to adopt the more flexible and fast-moving business models seen in Amazon itself and other Webscale companies, Governor says.
In a blog post, Governor notes that Amazon announced its CNCF membership through an article by Adrian Cockcroft, AWS vice president of cloud architecture strategy and former cloud architect at Netflix. In the article, Cockcroft talked at length about his experience building an open source, cloud-based automated infrastructure for Netflix. The Internet video company made a point of publicly discussing its experiences and sharing code, which was key to its success, Cockcroft says.
Netflix's experience helped define "cloud native architectures," using "on-demand delivery, global deployment, elasticity and higher-level services" to achieve "huge improvements in developer productivity, business agility, availability, utilization and cost savings," Cockcroft says.
Related posts:
— Mitch Wagner
Editor, Enterprise Cloud News
---
CALLING ALL CLOUD, NFV AND SDN COMPANIES: Make sure your company and services are listed free of charge at Virtuapedia, the comprehensive set of searchable databases covering the companies, products, industry organizations and people that are directly involved in defining and shaping the virtualization industry.
---