Adobe Gets Creative in the Cloud With $1.68B Magento Purchase
Adobe Systems agreed to buy e-commerce company Magento for $1.68 billion, stepping up competition with the likes of Salesforce and Oracle.
Adobe Systems Inc. (Nasdaq: ADBE) is looking to create a complete system for designing digital ads, building e-commerce websites and other customer experience and completing transactions for both business-to-business and business-to-consumer customers, according to a statement from Adobe. (See Adobe to Acquire Magento Commerce.)
Magento is based in Campbell, Calif.; it provides software to build and run web stores, and manage online purchases, shipping and returns, along with facilitating social media marketing. Magento customers include Canon and Rosetta Stone. Joint customers of both Adobe and Magento include Coca-Cola, Warner Music Group, Nestlé and Cathay Pacific, Adobe says.
Magento was founded in 2008 and was purchased by eBay in 2011 in a deal reported at $180 million. The company went private again in 2013, with backing from Primera Funds, according to TechCrunch.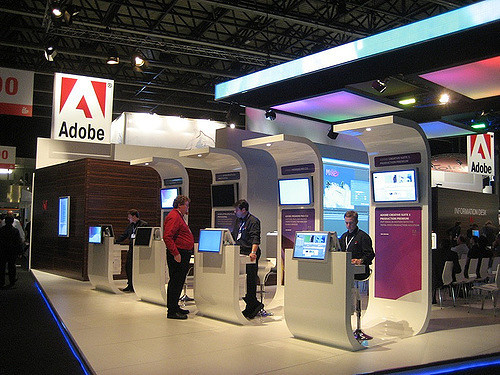 ---
Want to know more about the cloud? Visit the Light Reading Enterprise Cloud channel.
---
Adobe bought Omniture in 2009, making the company a digital advertising player, for a slightly smaller amount, in 2009.
Magento CEO Mark Lavelle will continue to lead the Magento team as part of Adobe's Digital Experience business, reporting to Brad Rencher., Adobe executive vice president and general manager, Adobe says.
Adobe expects the transaction to close in the third quarter of Adobe's 2018 fiscal year, subject to regulatory approval and customer closing conditions.
It's been a busy couple of weeks for cloud-related acquisitions and folks watching this space aren't at all surprised. As the first wave of cloud migration concludes, enterprises are looking to get more business value from cloud, and cloud providers are looking to provide more breadth in their offerings to meet that demand.
Most recently, Rackspace bought Salesforce specialist RelationEdge to beef up Rackspace's cloud application professional services capabilities. (See Rackspace climbs the cloud stack and Rackspace Snaps Up Salesforce Specialist RelationEdge .)
Google acquired Cask Data, which develops the open source Cask Data Application Platform for building and running big data solutions for enterprises using Hadoop. (See Google Absorbing Enterprise Big Data Startup.)
Oracle agreed to acquire DataScience.com, which has a platform that centralizes data science tools useful for machine learning applications. (See Oracle Boosts Machine Learning With DataScience.com Buy.)
Hewlett Packard Enterprise said it would buy Plexxi to improve HPE's software defined networking technology for hybrid cloud infrastructure. (See HPE to Acquire Plexxi for Hybrid Cloud Infrastructure Muscle.)
Related posts:
— Mitch Wagner




Executive Editor, Light Reading
PARTNER PERSPECTIVES
- content from our sponsors