Former WOW Exec Named COO of Evolution Digital
Done with some R&R following his exit from WideOpenWest in April, cable industry vet Cash Hagen has resurfaced as the first COO of Evolution Digital, the Colorado-based company that's been focused on next-gen video platforms for smaller, independent cable operators.
Hagen, who starts on October 1, is also coming on board as Evolution Digital LLC plans to scale up its deployment activity with MSOs and expand into some new product areas designed to help ISPs improve the broadband experience in ways that go beyond raw feeds and speeds.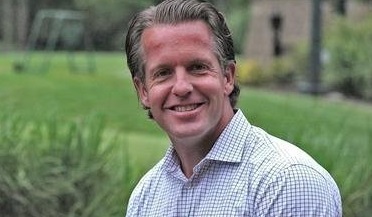 What lies ahead for Evolution "around video -- and then some -- is what has gotten me equally excited," he says of the decision to join Evolution Digital.
Before the new post, Hagen was the COO of WideOpenWest Holdings LLC (WOW) , which has been undergoing exec changes of its own since Teresa Elder was named WOW's CEO in late 2017. Hagen, who originally joined WOW in early 2008, has also held other posts there, including CTO. (See WOW Appoints Teresa Elder New CEO.)
Hagen said Evolution Digital also reminds him of his early days at WOW, which had a "David vs. Goliath mentality" as the competitive overbuilder took on major cable operators in telcos with a bundle of voice, video and data services.
"There's a level of scrappiness and aggressiveness [at Evolution], and that's how they've had to operate the business, and that's how the culture has developed," he said. "There are a lot of parallels that I saw from my early days at WOW."
Like WOW, Evolution Digital faces some stiff completion from typically larger companies that are also looking to help cable operators and other service providers develop and deploy next-gen pay-TV. There's also some upheaval occurring in that sector amid a recent wave of M&A and divestitures. (See New Video Options Emerge for Indie Cable Ops and IBC2018: The Video Platform Profitability Conundrum.)
Hagen also knows a bit about Evolution from his time at WOW, which was the first operator to deploy Evolution's IP-based eVUE-TV platform and was an early adopter of its eBOX, a hybrid IP/QAM device. While video solutions for Tier 2 and Tier 3 operators will remain core to Evolution's business, Hagen said the company is also ready to expand into "Internet-adjacent" product areas.
Evolution isn't revealing details about that yet, but Hagen hints that the plan is to help those indie operators with products that enhance their broadband offerings.
---
Home in on the opportunities and challenges facing European cable operators. Join Light Reading for the Cable Next-Gen Europe event in London on Nov. 6. All cable operators and other communications service providers get in free!
---
Hagen, who is also late of companies such as Nortel Networks, BigBand Networks (now part of Arris Group Inc. (Nasdaq: ARRS)) and Cox Communications Inc. , believes that the price/value equation for broadband services is changing in a way that extends beyond just bits and bytes but is complemented by improving the broader experience and performance of those services as more and more devices are connected to the home network.
"As operators go forward, speed isn't going to be the thing that wins," he said, suggesting that retail players have done a better job helping consumers sort through the headaches of the Internet of Things than the traditional service provider vendors have. "The homes are getting more complex, not less complex … I think there's an opportunity to play in that space to some degree." (See Why ISPs Are High on Whole-Home WiFi.)
Hagen is also joining Evolution amid some recent exec changes. In July, company VP of video engineering Panneer Ramalingam was named CTO while Brent Smith, the company's former CTO and president, was appointed to the newly created role of chief strategy officer.
— Jeff Baumgartner, Senior Editor, Light Reading
PARTNER PERSPECTIVES
- content from our sponsors