As it moves ahead with 5G-fueled in-home broadband and pay-TV services, T-Mobile is adding more engineering expertise from the cable world.
The company confirmed that it has hired Chris Cholas, an executive late of Time Warner Cable and Intel Corp. (Nasdaq: INTC), to the post of vice president of hardware, firmware and special projects.
T-Mobile US Inc. didn't elaborate on Cholas's role there, but people familiar with his work at Intel and TWC say it suggests that he's coming on board, in part, to help T-Mobile shore up and consolidate the in-home part of the company's services network.
His title also suggests that he'll focus on new in-home devices that will support T-Mobile's coming wireless broadband service and an expanded play around pay-TV. (See T-Mobile: 5G Lets Us Take Broadband Across America, T-Mobile: 6 of Top 10 US Markets Ready for Our 5G in 2019 and T-Mobile Forming 'Wireless First' TV Strategy.)
Cholas is coming on board as T-Mobile continues work on a new, national OTT-delivered pay-TV service that will launch later this year, followed in 2019 by a "second phase" that will focus on mobility.
"We have our heads down creating the first TV service for the 5G era," Mike Sievert, T-Mobile's president and COO, said Tuesday on the company's Q3 earnings call. "For us to be there, serving people's homes with 5G broadband, we need to have an incredible 5G TV service to … provide an integrated suite." (See Legere: T-Mobile Not Feeling 'Major Pressure' From New Cable Rivals.)
Prior to being acquired by T-Mobile, Denver-based Layer3 TV was focused on a big-bundle pay-TV service in a handful of markets using a line-up of advanced set-top/gateways and wireless "lite" client devices that are all capable of supporting 4K video and work with Amazon.com Inc. (Nasdaq: AMZN)'s voice-powered Alexa platform.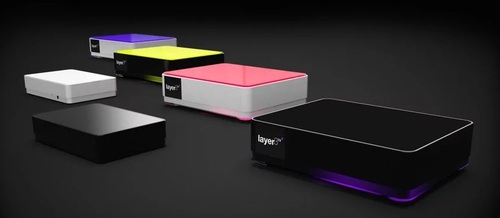 Company-supplied set-tops might continue to factor into T-Mobile's pay-TV plans going forward, but the company has also made it clear that it will support a bring-your-own-device model. (See T-Mobile buys Layer3 TV, plans OTT launch.)
According to his Linked In profile, Cholas spent more than two years with Intel as a principal engineer, focused on areas such as DOCSIS, PON, 5G and Terragraph, a wireless technology backed by Facebook . (See Terragraph: A WiMax in Facebook Clothing? and Facebook Lauds Terragraph Cost Savings.)
Prior to that, Cholas was with TWC for about a decade, including VP of premises equipment, ecosystem and technology and time with the MSO's Advanced Technology Group in Colorado.
At T-Mobile, Cholas has joined a group headed up by Jeff Binder, the former CEO of Layer3 TV, who now serves as EVP of T-Mobile's Home and Entertainment division and reports to Sievert.
— Jeff Baumgartner, Senior Editor, Light Reading