Dish CTO Hops Over to Liberty Latin America

Comment (3)
In a move that shakes up the top ranks at two Colorado-based companies, Vivek Khemka, the long-time chief technology officer and EVP at Dish Network, has been appointed CTO and chief product officer at Liberty Latin America, a spinoff of Liberty Global that serves more than 20 countries and 2.7 million customers in the region.
Dish Network LLC (Nasdaq: DISH) has yet to identify a near-term or permanent replacement for Khemka (we'll update the story if that info becomes available), but this Dish 8-K filing notes that the exec notified Dish about the move and that he'd resign that post effective Sept. 7, 2018.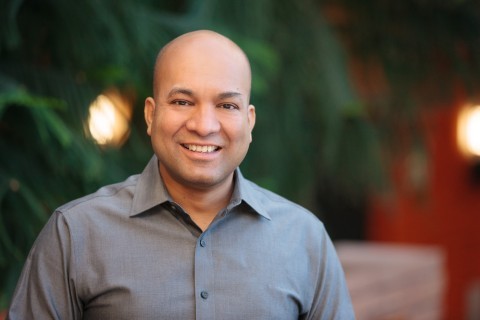 In his new role, Khemka will lead Liberty Latin America 's Technology & Innovation team (focused on IT, product development and network platforms) and assume the tech and product helm at a company that delivers a mix of cable and telecom services under consumer brands such as VTR, Flow, Liberty, Màs Móvil and BTC. Liberty Latin America also operates a sub-sea terrestrial fiber optic network connecting more than 40 markets in the region. Liberty Latin America completed its split-off from Liberty Global in January. (See Liberty Latin America Rebounds From Hurricanes.)
Khemka will report to Balan Nair, the former CTO of Liberty Global Inc. (Nasdaq: LBTY), who was named CEO of Liberty Latin America last October. Former TiVo Inc. (Nasdaq: TIVO) CEO Enrique Rodriguez was recently named CTO of Liberty Global. (See Rodriguez Bolts Tivo to Be Liberty Global CTO.)
The loss of Khemka creates a significant gap at Dish, where the exec led the strategy and development of the company's roadmap, product teams and engineering. Of recent note, Khemka, a significant presence at CES shows over the years, led the strategy of Dish's lineup of Hopper-branded whole-home DVRs, including the top-of-the-line 4K-capable and Internet-connected Hopper 3.
Khemka, who had also been serving as acting president of Echostar Technologies (now part of Dish Technologies), is also late of Danaher, Motorola and McKinsey & Co.
Khemka's departure also comes during a turbulent time at Dish, which is moving ahead on a narrowband IoT and 5G network buildout plan (despite persistent calls from analysts for Dish to sell its spectrum) as the company's core pay-TV business continues to erode. (See Dish's Window to Sell Spectrum Has Closed, Analyst Says and Dish: We Can Meet Wireless Buildout Schedule.)
— Jeff Baumgartner, Senior Editor, Light Reading