11:15 AM -- Adventures in advertising from NZCity:


A decision is due to be made today [August8] whether a billboard labelling President Bush an 'evil bastard' is appropriate.

The Hell Pizza billboards have been erected around Auckland and Wellington. Half of the poster is taken up with a photo of the president and the other half has the phrase 'Hell: Too Good For Some Evil Bastards'...

Hell's media manager... says it is meant to provoke discussion and be a little edgy...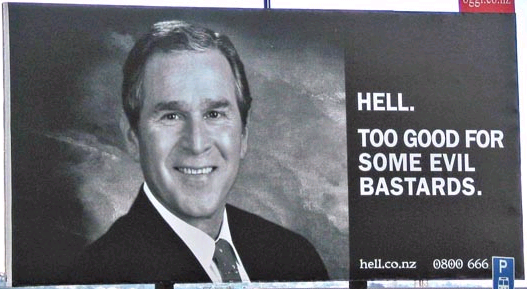 — Larry, Edgy Monkey, Light Reading