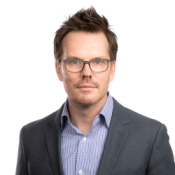 8/27/2012

Comment (0)

The Leading Lights are coming up soon. Here's a quick guide to the most-often-asked questions about the industry's most popular awards:

What are Light Reading's Leading Lights Awards?
The Leading Lights are the next-generation communications industry's most coveted honor. Light Reading's reputation for fiercely independent analysis of the people, products and companies it covers makes this the most credible and authoritative awards program in the industry. Also, because of that editorial independence, it provides telecom companies with a fantastic chance to evangelize their expertise and success.

When and where are the Leading Lights announced?
The Leading Lights Awards and Light Reading Hall of Fame winners will be revealed on Wednesday, Nov. 7 at the Manhattan Penthouse. The deadline for Leading Lights entries and Light Reading Hall of Fame nominations is Monday, Sept. 17, 2012. Finalists for the Leading Lights Awards will be announced on Monday, Oct. 1, 2012.

What are the award categories?
The award categories for 2012 include Best New Product (Cable), Best New Product (Mobile), Best New Product (Telecom), Best New Service or Application (Cable), Best New Service or Application (Mobile), Best New Service or Application (Telecom), Company of the Year (Private), Company of the Year (Public), and Best Deal Maker.

What types of companies have won in the past and for what were they honored?
Great question! Here are the stories we wrote covering the past winners of the Leading Lights:
Want photos? Here is a selection of slideshows covering some of our past Leading Lights presentations:
What submissions qualify for the Best New Product and Best New Service or Application Awards?
Your product or service must have been announced on or after Sept. 16, 2011 to qualify for the 2012 Leading Lights Awards.
What information from my awards entry will be released to the public?
We will not publish the awards entries. But we do reserve the right to use the any of information disclosed, especially product claims and verifiable market share and sales statistics, in our reporting. Rest assured we will be respectful of your company and responsible to our readers. We will call you to verify anything we aim to report.
What if I work for a private company and we can't disclose some of the information you're requesting?
We're asking you to take a risk and aim for greatness. Assume that every field of every entry form is mandatory and fill them in to the best of your ability. If you leave stuff out it only makes it that much easier for an overworked editor, sifting through a big pile of competing companies, to set your nomination aside or to use it as a drink coaster.
What is the Light Reading Hall of Fame?
It's a program where we single out those executives whose actions, reputations and personalities have made them famous -- and infamous -- in the communications industry.
So is the Hall of Fame a positive award?
It's a
Light Reading
Award. Some inductees will be saints. Others, not so much. The famous and infamous will get equal weighting here.
I work for a PR agency, I'm lazy, I don't care about my clients and I never read your publication. Is there an email address that I can write to in order to request answers for all the same questions you've already answered above and on www.lightreading.com/leadinglights?
Yes, we are familiar with your work. Try writing to
[email protected]
. Perhaps that'll burn another quarter-hour for ya and you can take an early lunch.
Does my company have to be a Light Reading sponsor to win a Leading Light award?
No, these awards are editorially independent. If we only could pick from a pool of our advertisers and sponsors, some of our most remarkable and controversial picks would never have seen the light of day. That said, contact
[email protected]
if you'd like to sponsor any part of our Leading Lights Awards evening. By allowing sponsors for the event itself, we can keep ticket costs down, invite more people from our nominated finalists, and generally throw a bigger and better party. Win-win, right?
Wait! You haven't answered my question!
Don't worry about it. Please post a specific query to the message board at www.lightreading.com/leadinglights and we'll address it. Thanks!
— The Editors,
Light Reading

(0) |