Putting SPIT in Focus

Comment (1)
Light Reading
has today launched a new editorial initiative that, we believe, highlights an increasingly important focus area for the world's communications service providers –-
Service Provider Information Technology (SPIT)
.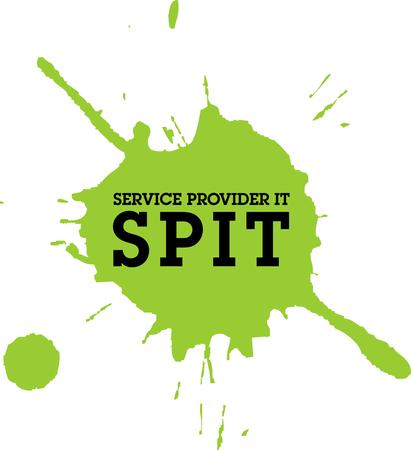 To kick-start the initiative, we've launched
The SPIT Manifesto
, which explains why we think SPIT is important, what comprises SPIT (are you feeling a bit
nauseous
yet?), and the impact SPIT is having on the market.
Basically, we think SPIT is it, and we're going to be banging on about developments in OSS (operations support systems), BSS (business support systems), service delivery platforms (SDPs), policy control, subscriber management, and cloud services a lot from now on.
Not that we haven't been covering SPIT issues for years already.
Light Reading
was at the front of the queue to cover the emerging service delivery platform (SDP) sector when it started exciting the mobile operator community during the first half of this decade. (See
Carriers Buy Into SDPs
,
Why SDP Matters Now
, and
Microsoft Pushes Deeper Into Carriers
.)
And we've long banged on about how critical the OSS sector is, how it's been morphing during the past few years to become an absolutely critical factor in operator strategies, how the major vendors suddenly became much more visible in the sector a few years back, and how carriers need to shift up a gear if they're to survive. (See
OSS 2.0: Carriers Need to Walk the Walk
,
Get On With It!
,
Major Vendors Kiss OSS
,
EuroBites: OSS Matters
, and
Turning Point for OSS
.)
In fact, our first taxonomy of the OSS sector was published in July 2003 (not too long after
Light Reading
was born), and included the following statement:
The operations support system (OSS) sector is one of the most critical in the telecom industry, yet one of the least understood. What does OSS software do? How does it work? For many in telecom it is regarded as a necessity but someone else's problem: OSS is a technical/IT/IS issue. (See Who Makes What: OSS.)


One of the key points we're making today with the launch of our SPIT focus is to reiterate that it's certainly a technical/IT/IS issue, but one that should now be at the heart of carrier strategies, and be on the desks, and in the heads, of all the carrier CXOs.
And the main point is: If the carriers don't start coughing up for SPIT, and paying more attention to this whole area of service creation, management, and delivery, then the whole sector -- service providers, suppliers, and customers alike -- will suffer. SPIT is critical to the ongoing survival of the communications sector and all who work in it.
What today's move
doesn't
mean, though, is that
Light Reading
is now focused on SPIT issues alone. Far from it. This initiative is the crystallization of our efforts in covering service provider IT issues, but
doesn't
mean we'll be cutting back our coverage of developments in the access, metro, and transport infrastructure sectors. Our SPIT focus is a new way of looking at some existing coverage areas and pulling it together in a more (we hope) coherent fashion.
There are going to be plenty of developments to cover in both the traditional telco infrastructure and SPIT sectors in the years to come, and we plan to be on top of them all. In the meantime, please share your thoughts on our SPIT offensive on the message boards -- we need your feedback to help develop this idea further.
— Ray Le Maistre, International Managing Editor,
Light Reading
---
Interested in learning more on this topic? Then come to
Three OSS Imperatives: Customer, Cost & Cloud
, a
Light Reading
virtual event for service providers that need to understand how to adapt and transform their operational support systems to put customers first, drive out cost, and support new cloud-based services. To take place on Tuesday, April 20, from 9 a.m. to 5 p.m. Eastern Time, access is free. For more information, or to register, click
here
.
---