Picture This: '07 Cable Hall of Fame

Comment (0)
DENVER -- Some big names in cable gathered here at
The Cable Center
last Thursday night to pay tribute to the
2007 Cable Hall of Fame inductees
.
Here are a few pics from the event, the 10th annual, and some of the activities at the Center that led up to it. Just click on the image below and enjoy the slideshow: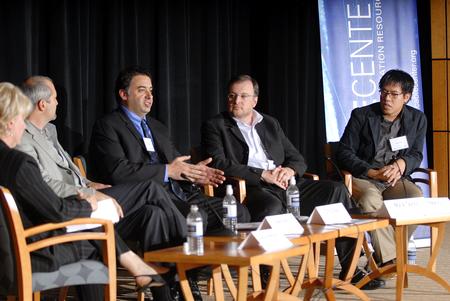 While all enjoyed the festivities, the tone of the evening was defined by poignant remembrances of James Robbins, the former chief of
Cox Communications Inc.
, who
succumbed to cancer
on Oct. 10, 2007. Robbins was inducted into the Cable HoF in 2006.
— Jeff Baumgartner, Site Editor,
Cable Digital News