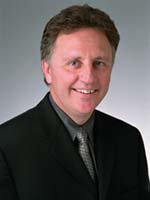 WaveSmith Networks Inc. has switched CEOs. Thomas M. Burkardt, the former COO of Unisphere Networks Inc., has taken the top spot, while Robert Dalias, who cofounded WaveSmith, steps to the post of CTO.

Why the change? Usually, executive switches happen only if someone's leaving or the board doesn't like the person in charge. But WaveSmith's situation doesn't fit either case. Indeed, the startup's on a winning streak, having just scored a hefty new funding round and a partnership with Ciena Corp. (Nasdaq: CIEN) (see WaveSmith Gets $30M, Signs With Ciena).

At least one source says the board planned for months to make the change at the point when it would be likely that the company needed to sell to incumbent service providers, mainly because Dalias was a first-time CEO and they wanted someone with carrier experience. "They were searching for months and asked Tom many times," says Michael Howard, principal analyst at Infonetics Research Inc.. "Here's a company that really does have a shot at making it. The VCs want to enhance their chance of winning and they'll do everything possible to make it work." Howard says he's not sure why Burkardt finally said "yes" to the job. (Perhaps the Ciena win helped?)

A cofounder of Castle Networks, Burkardt, 43, appears to have what WaveSmith's board is looking for. He was a key driver of Unisphere's strategy, being promoted to COO there after Siemens AG (NYSE: SI; Frankfurt: SIE) bought Castle in March 1999 to use as a building block in Unisphere's foundation.

Indeed, a Unisphere registration statement filed with the Securities and Exchange Commission (SEC) on December 1, 2000, cited his carrier contacts as "critical to the business," along with the presence of James Dolce, former CEO of Redstone, who became Unisphere's CEO: "Messrs. Dolce and Burkardt have existing relationships with several communications service providers that are critical to our sales efforts. The loss of the services of either of Messrs. Dolce or Burkardt... could harm our operations and our customer relationships."

Now, at WaveSmith, Burkardt's being asked by the board, including Dalias, to use those relationships to help move WaveSmith up the food chain. "This is what the company needs to grow and change and move forward," Dalias says.

Burkardt and Dalias know each other well, having met at Castle Networks, where CEO Burkardt hired Dalias as VP of product marketing. It was Burkardt who introduced Dalias to John O'Hara, WaveSmith's current VP of engineering, who cofounded WaveSmith with Dalias.

Burkardt's humble beginnings include a stint as a part-time software engineer at IBM Corp. (NYSE: IBM) shortly after taking his degree in mathematics and computer science. The Big Blue gig helped him decide to forego a teaching career for business. "I made more part-time at IBM than I would have full-time as a math professor," he quips.

In 1982, Burkardt moved to Wang Labs, where he spent a formative decade before moving on to Cabletron Systems Inc. (NYSE: CS) in 1991. At Cabletron, Burkardt created the LAN company's IBM Connectivity Business Unit and worked under what he considers a key mentor, Cabletron cofounder Craig Benson, who was widely known as a tough manager.

"I learned an enormous amount from Craig," Burkardt says. Among the key lessons, he says, were Benson's emphasis on pride and loyalty in the rank and file, as well as cost control.

Burkardt subsequently worked for Dan Smith at Cascade Communications, where he directed the xDSL business unit. He says Smith was another key mentor. "Dan's the consummate sales guy. He once told me he'd put on a cheerleader's outfit to get the business... I learned a lot from him about focusing and closing deals."

In 1997, Burkardt forged out on his own to found Castle Networks. The startup's circuit-to-packet platform attracted the notice of Siemens, which bought it for $300 million in 1999, whereupon Burkardt became VP of Siemens' Voice Products Group, then COO of Unisphere. He quit in June 2001 and took 15 months off, helping VCs and serving on several boards, including WaveSmith's.

Burkardt doesn't see himself as a "startup guy," however. "I like to grow businesses," he says. Building a solid business can take place in either a large organization or a startup, he maintains.

Burkardt certainly has his work cut out for him. He admits the overall economic landscape is "depressing," but he's ready to forge ahead. "I frankly see us in a position to grow, because WaveSmith has a product that solves pain today."

— Mary Jander, Senior Editor, Light Reading
www.lightreading.com Movers and shakers from more than 100 companies – including Ciena Corp. and Siemens – will be speaking at Lightspeed Europe. Check it out at Lightspeed Europe 02.