Arris CTO: What's next for DOCSIS?

Comment (1)
As an extension to DOCSIS 3.1, Full Duplex DOCSIS (FDX) will put cable operators in position to deliver symmetrical gigabit speeds over their widely deployed HFC networks, in part by letting upstream and downstream traffic live and breathe in the the same block of spectrum.
While FDX is generally viewed as the next step in cable's HFC evolution, one of its constraints is the requirement of an "N+0" architecture whereby fiber is pulled deeper into the network and all the amplifiers are eliminated between the node and the home. That is the road companies like Comcast Corp. (Nasdaq: CMCSA, CMCSK) are taking as they push ahead with N+0, Remote PHY, and distributed access architectures (DAA), setting up the path to Full Duplex DOCSIS. (See Comcast Eyes 'Scale Deployments' of Remote PHY in 2018.)
But what about the operators out there that have N+3, N+6 or even N+10 environments and those that will not, at least for the foreseeable future, get to N+0? Based on the current requirements of FDX, they're on the outside looking in.
Arris Group Inc. (Nasdaq: ARRS), one of the cable industry's key network infrastructure vendors, says it is making progress with research in two areas -– extended spectrum DOCSIS and a new class of what it refers to as "FDX Amplifiers" -- that would provide MSOs with some of the key benefits of Full Duplex DOCSIS (namely multi-gigabit symmetrical gigabit capacities) without N+0. Looking further ahead, Arris estimates that access networks will need to be ready to deliver about 20 Gbit/s to the home within the next ten to 15 years.
Among the options being explored, expanded spectrum DOCSIS centers on pushing capacity well beyond frequencies such as 1.2GHz or 1.7GHz (1.7GHz is the current, optional spectrum ceiling specified by DOCSIS 3.1), into the nether regions of 3GHz, 6GHz and even 25GHz. Arris execs at a CableLabs conference in the fall of 2015, postulating that capacities of 50 Gbit/s -– or even 200 Gbit/s -- or more are possible by raising the ceiling into those lofty frequencies and, therefore, tacking on capacity before today's DOCSIS and HFC technologies run out of gas by the mid-2020s. (See Here Comes DOCSIS 4.0 and Why DOCSIS May Never Die.)
Fast-forwarding to today, Arris believes that it's possible for Full Duplex DOCSIS and extended spectrum DOCSIS to co-habit and interoperate. Taking it a step further, Arris reckons that it's also possible to tweak expanded spectrum DOCSIS in a way that would keep the downstream and upstream traffic separate -– possibly with a guard band –- using Frequency Division Duplex (how cable separates the upstream and downstream today), rather than having them live together on the same block of spectrum.
In that scenario, the upstream ceiling would be lifted to 300MHz, 492MHz or perhaps 684MHz (something Arris refers to as an "Ultra-High Split"), while the downstream would live above that -- up to 1.8GHz, and potentially even higher up in the spectrum.
That work continues to be ongoing and "semi-promising," Tom Cloonan, CTO of Network Solutions, at Arris, said. Heading to 3GHz and beyond "is a 2035 kind of thing, but, nevertheless, it's doable."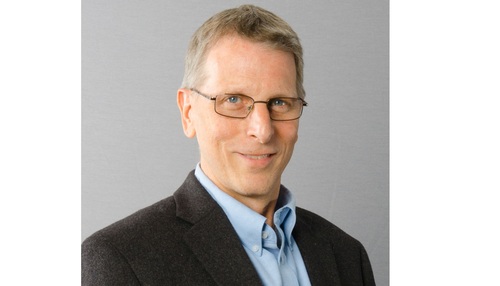 Coincidentally, Arris started to noodle on that when the idea of Full Duplex DOCSIS started to spring up.
"It's an area of research right now" that could be attractive to operators that haven't gone to N+0, or have no near-term plans to do so, Cloonan said. "We view it as a twist or tweak on the extended spectrum DOCSIS proposal."
The idea requires new development as well, but Cloonan notes that this was also the case for FDX three years ago, and that Full Duplex DOCSIS is now on the cusp of becoming a deployment reality as products start to emerge next year and into 2020.
Arris's other, somewhat competitive, research program is focused on the FDX Amplifier, a new-age PHY layer device that would allow Full Duplex (upstream and downstream traffic running on top of each other in the same block of spectrum) to operate in an N+1 or maybe even N+3 environment.
Cloonan said cable operators are starting to study these emerging options, but stressed that it's not clear yet if one or both will pan out and have enough buy-in to turn them into a full-fledged commercial endeavor.
"They all have their ears open to the options," he said. "There's no obvious, clear 100% bet you can place and know it's the winner. We have to look at all of them."
It's also possible that they could both be used, as a phased deployment or a deployment that employs both at the same time.
Next page: Potential product paths and staving off the need to go to FTTP