Helium Mobile delays beta launch to Q2
Helium Mobile, the decentralized wireless (DeWi) effort by Nova Labs, said it now plans to launch its beta testing service in the second quarter of this year. When it first announced its MVNO with T-Mobile in September of last year, Helium Mobile said it expected to launch that beta service in the first quarter of 2023.
In a blog post to the company's website, Boris Renski of Nova Labs warned that the company's launch plans could well change again. "Please treat these dates as our best current estimate given the information we have available as opposed to a firm commitment. Given the dynamic nature of our industry and the complexity of the solutions we're building, dates are subject to change," he wrote. He added that the beta would only be available to a limited number of customers, and that Helium would engage in a broader, commercial launch at some point after that.
To be clear, Helium Mobile is by no means the first wireless company to miss its initial launch target. Other companies that recently missed their first launch goals include MVNO MobileX and5G aspirant Dish Network.
Renski did not immediately answer questions from Light Reading about the Helium delay.
Broadly, Helium Mobileplans to offer smartphone services mostly running on T-Mobile's network at prices it has not yet revealed. The company also hopes to supplement T-Mobile's coverage with its own growing DeWi network.
Adding Wi-Fi to the mix
Helium Mobile is working to pioneer a new way of deploying wireless networks by rewarding users who install and operate transmission sites with Helium-backed cryptocurrency. The company successfully used that model to build a global LoRa network in the unlicensed 900MHz spectrum band for slow-speed Internet of Things services (though customer demand for that network remains anemic at best).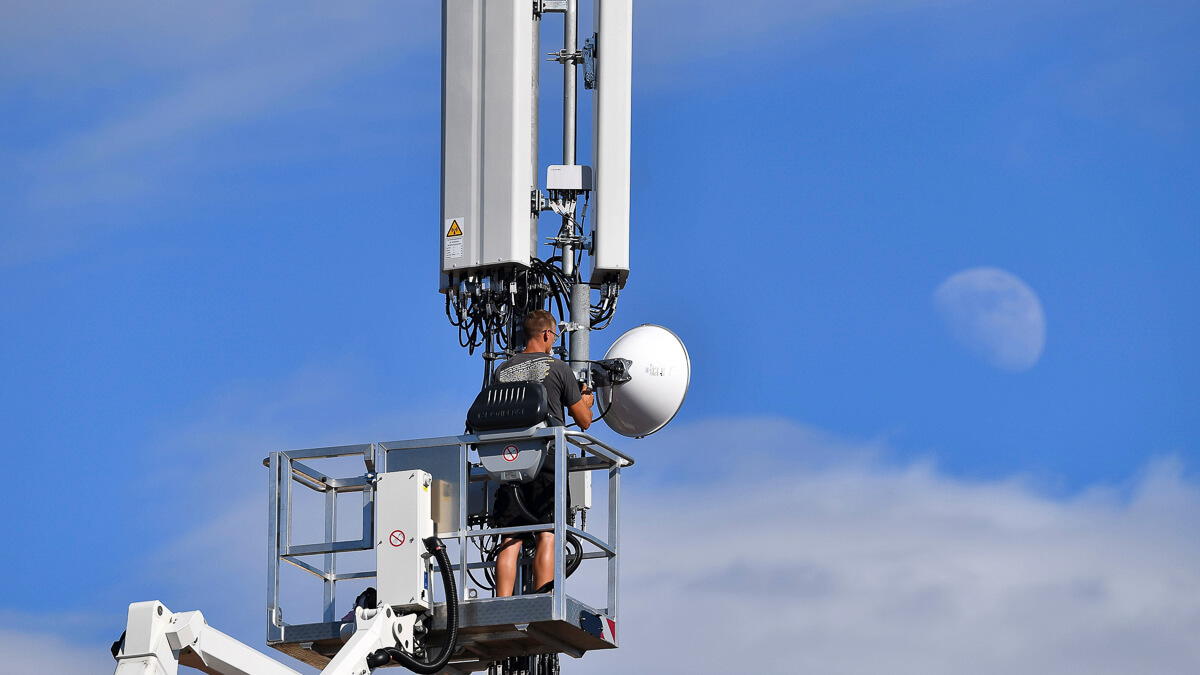 Last year the company said it would expand its DeWi model into the cellular industry with a plan to reward users who build and maintain its LTE transmission sites in the unlicensed 3.5GHz CBRS spectrum band. So far the company counts more than 8,000 of those sites nationwide (though the number of operational sites has fallen by a few hundred in recent weeks).
In his recent blog post, Renski said Helium would also add Wi-Fi to the mix with the company's planned Helium Mobile Hotspot, to be released in the second quarter of this year. He wrote that the gadget "will use Wi-Fi to provide coverage and will have a significantly lower price point than the CBRS radios and gateway bundles. They will also be easier to set up, making participation much more accessible to a larger audience."
However, he cautioned that users looking to earn cryptocurrency through buying and operating a Helium Mobile Hotspot won't cover as much geographic area as a CBRS site operator, and won't earn as much cryptocurrency either.
DeWi fits and starts
Helium is by far the largest and most well known DeWi player, but it's not alone. Other companies that have emerged with similar models include Pollen Mobile and Xnet. Pollen, for its part, has been toying with private wireless deployments with an eye toward a possible launch of commercial smartphone services. Xnet, meanwhile, has been touting its plans to build DeWi networks in locations that major commercial wireless network operators like T-Mobile, Dish or Comcast could use.
To be clear, no major wireless provider has yet signed an official, public agreement to use a DeWi network. Dish has a partnership with Helium, but Dish officials have said the company will likely consider DeWi for private network installations rather than using DeWi sites to extend the coverage of its own public 5G network.
In the short term, companies like Helium Mobile and Pollen Mobile are hoping to sidestep this situation with technologies like eSIM that would allow customers to get onto their DeWi networks via a QR code or other mechanism. Although Helium Mobile has not yet discussed its smartphone pricing plans, presumably its customers would pay less when they're on the company's DeWi sites.
Related posts:

— Mike Dano, Editorial Director, 5G & Mobile Strategies, Light Reading | @mikeddano
PARTNER PERSPECTIVES
- content from our sponsors