Eurobites: Openreach hit by suspected arson attack

Comment (0)
Also in today's EMEA regional roundup: Millicom exits Africa; Germany chokes on Google's cookies; LinkedIn loves Safaricom.
Openreach, the semi-autonomous network access arm of UK incumbent operator BT, has suffered a suspected arson attack on its network in the southern English county of Kent, which has affected the phone and broadband services of some 7,400 customers. The company said the equipment was apparently targeted late on Tuesday evening. "Engineers are working hard to resolve the situation, but it is a complex fix and may take several days," said Pete Stewart, UK operations director for Openreach.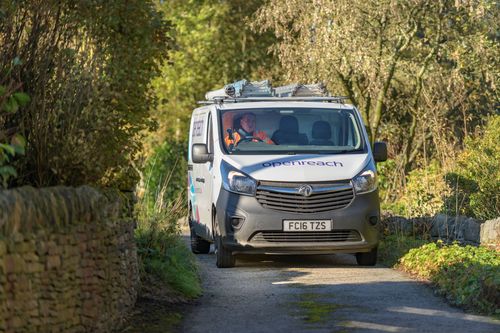 Luxembourg-headquartered Millicom has completed its exit from Africa, wrapping up the sale of its Tanzanian business to a consortium led by Axian for around $100 million. Millicom now intends to focus solely on its Latin American operations.
A regional consumer authority in Germany has submitted a legal complaint against Google over the way the search giant handles so-called cookies. As Reuters reports, North Rhine-Westphalia's consumer office accused Google of making it difficult for users to reject cookies and being therefore in violation of European and German national law. Google responded that it planned to implement changes to its cookie-consent practices across Europe to comply with regulators' guidance.
Vodafone has appointed Kathryn Platt as its head of channel in the UK, replacing Joe Llewellyn, who had stepped into the role on a temporary basis. Platt has more than 20 years' experience of telecom, helping set up B2B reseller Yes Telecom in 2000, which was later bought by Vodafone.
Meanwhile, in Tanzania, Vodafone is scaling up its M-mama service, a digital platform which provides emergency transport for pregnant and postpartum women. M-mama uses a centralized dispatch and control system for managing emergency transportation, optimizing the use of government ambulances supplemented with community drivers.
Peter Laurin is to leave his role as head of managed services at Ericsson to take up the position of CEO at Piab, a company specializing in the automation of production processes. Laurin's successor will be announced at a later date.
A French court has annulled a license granted to Elon Musk's Starlink for the use of two frequency bands, claiming that France's communications regulator, Arcep, had made legal misjudgements. As Reuters reports, the court said the decision to grant the licenses could "impact the market of access to high-bandwidth Internet."
OK, this is getting boring. For the seventh year in a row, Swiss trade magazine Chip has named Swisscom winner of its mobile network test. The operator won the overall network category and the best 5G network prize too.
In other gong news, LinkedIn has ranked operator Safaricom as the top company in Kenya. According to the career-betterment platform, the award demonstrates Safaricom's "dedication to a better world of work" through "excellent human resource policies and people practices."
In light of the ongoing war in Ukraine, the GSMA has decided to do the decent thing and cancel its Mobile360 Eurasia show, which was to have taken place in Moscow later this year.

— Paul Rainford, Assistant Editor, Europe, Light Reading