Here's why Indian telcos are rethinking their rural strategy
Growing consumption coupled with increasing smartphone adoption and the government's push to improve coverage in the country's hinterland means that telcos are finally waking up to the potential of rural India.
"We are now seeing over 40% of industry 4G net adds coming from rural areas and believe the time is right to bridge a substantial part of the coverage gap in mobile against the leading player in the industry," said Gopal Vittal, Bharti Airtel's managing director and CEO for India and South Asia, in the company's recent earnings call. He added that the telco has built lower-cost sites that allow it to expand profitably in rural areas.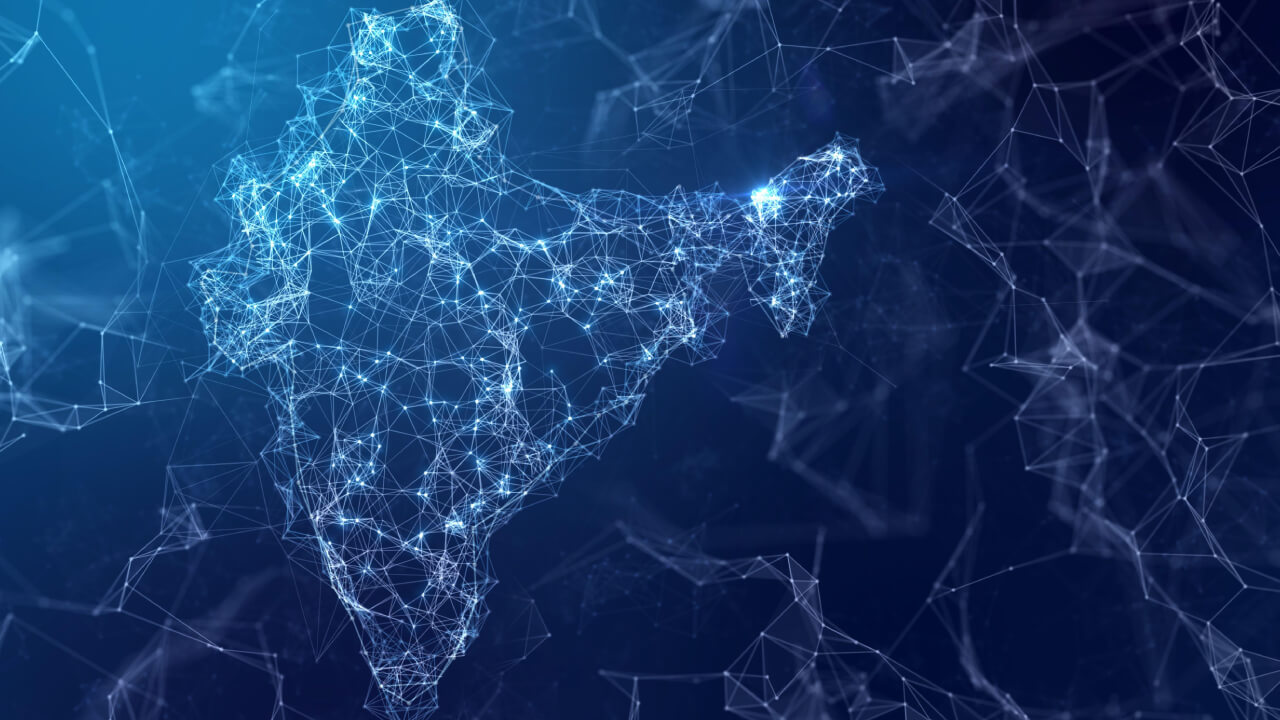 Out of 1.17 billion subscribers (wireless and wireline) in November 2022, nearly 518.50 million are rural subscribers. While the overall urban teledensity stood at 134.22%, the rural teledensity was 57.7% at the end of November 2022, as per data from the Telecom Regulatory Authority of India (TRAI).
Even as the communications revolution has transformed India in many ways, several parts of rural India have remained largely untouched. There are 45,180 villages (out of a total of around 644,000 villages) that still lack 4G coverage, according to data provided by the government in response to a question in Parliament.
Telcos have largely focused on urban India because of their high population density and higher average revenue per user (ARPU). Further, spending capacity is typically weaker in rural areas, which also have a low population density, making the market unappealing for telcos.
The rural story
Bharti Airtel has recorded a significant increase in its rural subscriber base, growing from 158 million in November 2020 to 176 million in November 2022. Similarly, Reliance Jio's rural base has grown from 172 million in November 2020 to 185 million in November 2022. However, Jio's base has remained static from November 2021 to November 2022.
This growth for both the telcos seems to be at the cost of Vodafone Idea, which has recorded a massive drop in the rural subscriber base from 155 million in November 2020 to 119 million in November 2022.
Table 1: Rural subscriber base

Service Provider
November 2020
November 2021
November 2022
Reliance Jio
172 million
185 million
185 million
Bharti Airtel
158 million
171 million
176 million
(Source: TRAI)
Table 2: Urban subscriber base

Service Provider
November 2020
November 2021
November 2022
Reliance Jio
236 million
243 million
237 million
Bharti Airtel
176 million
184 million
190 million
(Source: TRAI)
In the same period, Jio's urban base has remained almost static, up from 236 million in November 2020 to 237 million in November 2022. On the other hand, Airtel's urban base has increased from 176 million in November 2020 to 190 million in November 2022.
Vodafone Idea has recorded a drop in its urban subscriber base as well, but not as much as in its rural subscriber base. The company has a significant number of rural subscribers because of Idea Cellular's (before being merged with Vodafone) strategy to focus on Tier 2 and Tier 3 cities and towns. To defend its existing base and win over new customers, Vodafone Idea has recently launched 1,100 new physical stores, called Vi Shops, across 18 states.
Why is rural important now?
Several market factors are coming together, pushing telcos to look at the rural market with renewed interest. The first is a massive increase in the demand for connectivity. According to the Economic Survey 2022-23, tabled recently, the penetration of Internet in India's rural areas grew by 200% between 2015 and 2021. The outbreak of the COVID-19 pandemic added to growing rural demand, as have government initiatives including Digital India, Telecom Development Plan and BharatNet.
Also, the adoption of smartphones in rural India continues to grow. "The next wave of smartphone adoption is happening in rural India, which will change the way content is consumed across the internet," says the Nokia MBiT 2022 report.
According to Deloitte, smartphone demand in rural India will grow at a compound annual growth rate of 6%, which could result in 1.7 billion smartphones being shipped in the country between 2022 and 2026. It will likely outpace demand in urban areas. The increase in demand is largely fueled by the adoption of online education, healthcare and banking in rural areas.
Besides, with overall teledensity of 134.22%, there is a stagnation in the urban market, pushing telcos to look for greener pastures in the rural segment. While the ARPU of urban users will be much more than that of the rural user, telcos want to add new users to their network to grow their subscriber bases.
Another reason for the telcos to focus on rural users is a push from the government. In November 2021, it allocated 64.66 billion Indian rupees (US$0.78 billion) to provide 4G-based mobile services in 7,287 villages in five states – Andhra Pradesh, Chhattisgarh, Jharkhand, Maharashtra and Odisha. Airtel and Jio will be deploying networks in these villages.
The government has also allocated 263.16 billion rupees ($3.18 billion) for a project to connect 45,180 villages which do not have any 4G coverage. These initiatives will fuel demand in the rural sector and push private telcos to start expanding their coverage.
As the digital economy continues to grow, there is an urgent need for Indian telcos to rethink their rural strategy. The market forces are finally aligning to push them to expand the network in rural areas.
Related posts:
— Gagandeep Kaur, Contributing Editor, special to Light Reading
PARTNER PERSPECTIVES
- content from our sponsors