FCC hires communications firm to conduct ACP 'consumer education plan'
The FCC is contracting communications firm Porter Novelli Public Services (PNPS) to carry out a "consumer education plan" in order to broaden public awareness of the Affordable Connectivity Program (ACP).
The Commission detailed its plans to work with PNPS in a contract opportunity posted on Sam.gov, with an award date of February 1, 2023. The FCC "requires a contractor capable of providing a variety of services that will assist and complement our ongoing work of educating eligible households to enroll in the ACP," reads the notice.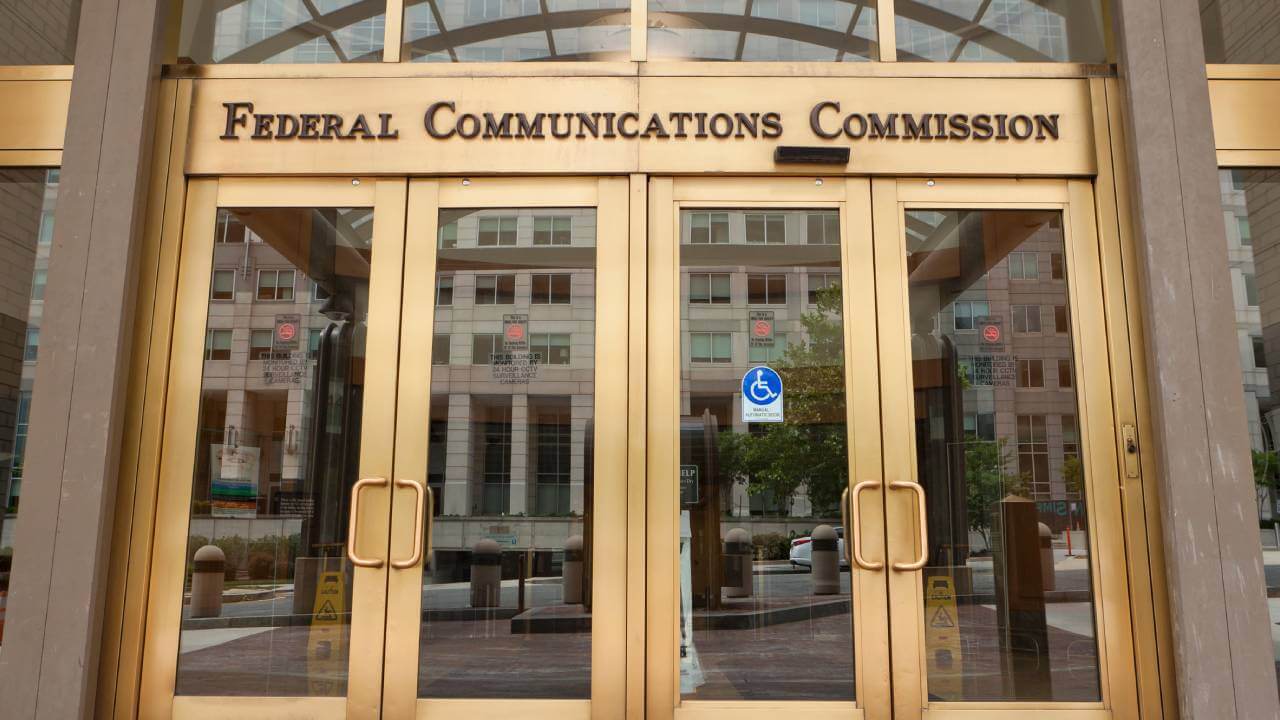 According to the notice, while an estimated 48 million households qualify for the ACP, just 15.5 million homes are enrolled. "Thus, a significant number of qualifying households have not yet enrolled in the ACP. Extensive outreach by a wide range of outreach partners is therefore needed to help maximize the potential impact of the ACP," said the FCC.
Concerns about under-enrollment in the ACP – which is now in its second year of providing a monthly $30 broadband subsidy to qualifying low-income households – have been raised for months. Various groups and stakeholders have pointed to issues ranging from a lack of awareness, to complicated signup processes, to a lack of multilingual educational materials and well beyond.
The FCC's decision to work with PNPS follows the Commission's initial request for proposals for a contractor to develop a consumer education plan for ACP in November 2022.
PNPS was the only vendor to submit a proposal and was awarded that contract on December 6, 2022. The firm is now being hired by the FCC to execute the consumer education plan.
The FCC said it did not open a new request for proposals for this part of the contract, noting "there is simply no time left to conduct a competition for a contract to execute the Plan and at the same time assure, as Congress directed, that the Commission make consumer education resources available to ACP households impacted by the digital divide."
It goes on: "PNPS has demonstrated exceptional adaptability, expertise, longevity, past performance and capability to perform this public-facing requirement expeditiously and tactfully." The PNPS contract has an estimated timeframe of two years.
Educational efforts
According to the FCC's notice, PNPS will conduct a "variety of methods" to educate the public about ACP, including "polling, targeted message development, paid and earned media, social media engagement, and design and distribution of print and digital materials." It adds that the "initial audiences proposed" for outreach include: "minority; low-income; rural; people with disabilities; seniors; non-English-speaking households; Native American Tribes; and large geographic markets."
Further, said the FCC: "PNPS will develop a digital Hub (website) populated with multilanguage ACP outreach materials, a mechanism for ACP Grantees to post ACP enrollment events, a gallery where outreach partners can publish community-specific outreach resources, and a dashboard where ACP Grant Recipients are visualized by state along with current ACP enrollment numbers."
It also calls on the contractor "to be aware of communications activities and other public education efforts by the FCC and outside stakeholders." Indeed, the FCC is currently considering grant applications for pilot programs that will enable local governments, community organizations and other groups to conduct ACP-related outreach. Awards through that program are expected "on or before March 10, 2023," according to the FCC.
The FCC's effort to conduct a consumer education plan for ACP comes amid a recent report from the Government Accountability Office (GAO) detailing recommendations to improve the ACP. Those recommendations include ways to "improve its program goals and measures, revise its language translation process, develop a consumer outreach plan, and develop and implement various processes for managing fraud risks," according to the GAO. (The GAO had previously published a report warning that "dozens" of ISPs were claiming fraudulent ACP funds.)
While the consumer education plan was in progress prior to the GAO releasing its recent ACP recommendations report, an FCC spokesperson told Light Reading via email that the plan will incorporate "many recommendations" made by GAO.
"The FCC has continuously broadened its outreach and consumer education efforts for the Affordable Connectivity Program. The Commission's paid media efforts build on this record and incorporate many of the GAO recommendations to meet effective outreach and performance goals for the program. The upcoming paid media campaign is part of ongoing Commission efforts to reach more eligible ACP households," said the spokesperson.
Related posts:
— Nicole Ferraro, editor, Light Reading, and host of "​​The Divide" podcast.
UPCOMING LIVE EVENTS
June 6-8, 2023, Digital Symposium
June 21, 2023, Digital Symposium
December 6-7, 2023, New York City
All Upcoming Live Events
PARTNER PERSPECTIVES
- content from our sponsors