Successful DevOps implementation not only requires strong support from the executive team, but also a sound strategy for incorporating DevOps into traditional business operations. Identifying clear KPIs from the start is essential to providing the business case for DevOps, keeping a check on progress, eliminating waste and boosting the bottom line.
In the upcoming Upskill U course "How to Implement DevOps," Burt Klein, DevOps strategist at Tech Mahindra Ltd. , examines how to achieve support from upper management for DevOps, and how to track progress and streamline the process of implementing DevOps. The course is this Friday at 1:00 p.m. ET. (Register for How to Implement DevOps.)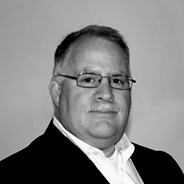 On Wednesday, Colin Kincaid, service provider CTO at Cisco Systems Inc. (Nasdaq: CSCO), delivered the course "What is DevOps?" and addressed the core elements of the DevOps process. Kincaid began by defining DevOps, explaining challenges to and benefits of the DevOps model and examining the fundamental elements of a successful DevOps team. (Listen to What Is DevOps?)
---
Upskill yourself on Agile and DevOps with our new Upskill U online university! Sign up for our free course with Tech Mahindra now!
---
"DevOps is a verb, it's not an organizational construct, it's really something that you have to do. It's really about how quickly you can deploy things, how you can drive a new way of getting quality, getting rapid feedback -- it's about breaking down the silos in the organization to have a consistent workflow from concept to product," said Kincaid. "But, it is heavily dependent on tools and automation because of the underlying concepts of DevOps. DevOps is when development and operations are a single entity delivering the product in rapid iteration and there's rapid feedback in the process."
Kincaid stressed the importance of crafting a corporate culture that supports the DevOps' model of "small testing, rapid feedback and iteration," which differs from the traditional product development process characterized by waterfall management styles and longer development cycle times. Organizational commitment is key in breaking down traditional silos between operations and development teams, said Kincaid.
"When you bring everybody together and everybody shares the risk, that's when you start to get that culture shift, but you need to work with your organizational management to create that team which has the collective shared risk as part of that process," he said.
Next week marks the start of a new series at Upskill U on Gigabit. Speakers from Orange (NYSE: FTE), Comcast Corp. (Nasdaq: CMCSA, CMCSK), US Ignite and Light Reading will not only address the why and how behind the upswing in gigabit broadband deployment, but also examine the far-reaching economic and technological impact of gigabit services. Topics will cover gigabit deployments, how to effectively manage ongoing network operations, smart city transformations, DOCSIS 3.1 deployments and more. (See Upskill U Curriculum Calendar.)
— Kelsey Kusterer Ziser, editor, Upskill U