Upskill U on Implementing Agile
For many telcos, the allure of adopting the Agile methodology lies in the ability to boost productivity, speed time to market for software development, and improve flexibility amid changing priorities. Yet barriers like company culture and customer demands can place strain on the effectiveness of the Agile process. In the upcoming Upskill U course, "How to Implement Agile," Alan Bateman, director of Agile Transformation, will examine common mistakes and best practices in the process of implementing Agile -- from identifying company cultural barriers, to making the business case, to the process behind building effective teams. The course is scheduled for this Friday at 1 p.m. ET. (Register for How to Implement Agile.)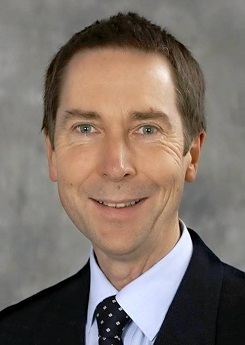 The Agile and DevOps series at Upskill U launched this week with a course on Wednesday by Kent McDonald, product owner at the Agile Alliance, on "What is Agile?". McDonald explained how Agile emerged, examined the principles behind the Agile Manifesto, and delivered insight into how organizations can evolve to the mindset required to effectively implement Agile. (Listen to What Is Agile?.)
---
Upskill yourself on Agile and DevOps with our new Upskill U online university! Sign up for our free course with Agile Transformation now!
---
"One of the things that separates Agile apart from other approaches to software development is the focus on the people that are doing that work and how they work together," said McDonald. "There's a big stress in the Agile software development community about collaboration and the self-organizing team. It's not so much that there aren't managers and leaders; it's just that the team has the ability to do a lot in figuring out how to approach things on their own. Those teams are cross-functional … when you get the team together, make sure that you have all the right skillsets there."
Join Upskill U for more lectures in the Agile and DevOps series:
What Is DevOps? (Wednesday, Sept. 21, 1:00 p.m. ET): Colin Kincaid, CTO, Service Provider, Cisco Systems Inc. (Nasdaq: CSCO), defines DevOps, addresses the benefits and challenges to implementing DevOps, examines why and how organizations interpret DevOps differently and explores case studies of successful DevOps teams.

How to Implement DevOps (Friday, Sept. 23, 1:00 p.m. ET): Burt Klein, DevOps Strategist, Tech Mahindra Ltd. , explains how to secure support for DevOps implementation, avoid common pitfalls that arise in DevOps architecture, streamline processes and more.
Upskill U's series on Agile and DevOps delivers insight to both new adopters and current users of Agile and DevOps as these methodologies are often implemented gradually and evolve differently at each organization. Each course includes a live Q&A with expert lecturers so bring your toughest questions to class and I'll see you on the chat boards!
— Kelsey Kusterer Ziser, editor, Upskill U