Cisco Dives Into DevOps at Upskill U

Comment (2)
DevOps continues to gain popularity as a more efficient alternative to the waterfall management method behind software development and has proven to foster a more collaborative, dynamic process to bring products to market in faster, more cost-effective ways. When implemented correctly, DevOps speeds cycle times, unites historically divergent teams and provides a solid foundation for anticipating issues and identifying quick solutions.
In the Upskill U course "What is DevOps?," Colin Kincaid, service provider CTO at Cisco Systems Inc. (Nasdaq: CSCO), covers the key concepts of DevOps, addresses benefits and challenges to implementation and examines case studies of successful DevOps teams on Wednesday at 1:00 p.m. ET (10:00 a.m.). (Register for What Is DevOps?)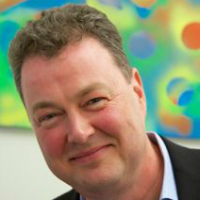 The Agile and DevOps series at Upskill U culminates on Friday with the course "How to Implement DevOps," delivered by Burt Klein, DevOps strategist at Tech Mahindra Ltd. Klein addresses steps to securing support from management for DevOps and how to avoid common mistakes and streamline the process of implementing DevOps. (Register for How to Implement DevOps.)
---
Upskill yourself on Agile and DevOps with our new Upskill U online university! Sign up for our free course with Cisco now!
---
Alan Bateman, director at Agile Transformation, wrapped up the Agile portion of this Upskill U series with a course on "How to Implement Agile" last Friday. Bateman addressed common challenges organizations face both internally and externally when implementing Agile, and how to design a new organization-wide mindset that fits with the Agile process. (Listen to How to Implement Agile.)
"If you have everyone across the company completely dedicated to the philosophy of what you're going to do -- to make sure the finance department, the HR department, the business change folks, the product managers, the marketing people -- if all of those people have bought themselves into this philosophy then there will be a lot more success to it," said Bateman.
"What it won't do is fix any underlying shortfalls," he said. "If there are skill shortages on your team, a lack of enthusiasm, if you don't have enough resources, if the team isn't motivated, whether you're doing Agile or not, it won't work. So there is no sort of silver bullet on fixing those things; you really need to make sure those underlying things are there."
Bateman explained that achieving buy in from the entire company is key to the success of Agile, but management should anticipate pushback since many employees will be more comfortable with the current modus operandi. He also said that fundamental to the success of Agile is an expectation that failure and constructive criticism are part of the process.
"If you can be willing to learn from the past and be prepared to fail, and fail quickly, obviously that's very advisable, I think things will go a lot smoother when you're trying to do [Agile]," said Bateman.
Throughout the series, speakers have reiterated the importance of approaching Agile as an iterative process that involves every department in an organization. This week as you tune in to Upskill U's exploration of the what and how behind DevOps, don't hesitate to bring your concerns and questions as each course includes a live Q&A both with expert speakers and a discussion with industry peers. See you on the chat boards!
— Kelsey Kusterer Ziser, Editor, Upskill U