Facebook Engineering Boss Parikh Exits, but Open Networking Lives On

Under Jay Parikh's ten-year leadership, Facebook built one of the most sophisticated data and networking infrastructures in the world, and collaborated with telcos on open networking.
Next-Generation Coherent Optics Lead to New Market Dynamics

As coherent optics development moves away from a one-size-fits-all approach, the market will favor vertically integrated suppliers and companies that were once suppliers will be competitors, writes industry veteran Serge Melle.
Eurobites: O2 Turns to Open RAN to Boost UK Coverage

Also in today's EMEA regional roundup: Sky Mobile sets out its 5G stall; Ericsson pushes eSIM offering; SFR's mission-critical push-to-talk service rides the rails.
Ciena Gets Ready to Leap Into 2020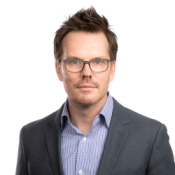 The optical networking leader is pounding the table for webscale providers and telcos to move straight to 800G in the coming year, minimizing the competitive momentum of several vendors in the 600G space.
Ciena Soars on Bullish Outlook as Sales Top $3.5B

Ciena stock rocketed as it reported year-over-year sales growth of more than 15% and predicted further market share gains and sales hikes.
Ray Mota on Cisco's Network Vision
Ray Mota, CEO and principal analyst for ACG Research, dives into Cisco's 'Internet for the Future' strategy, noting that the key focus is on helping service providers boost capacity as they roll out 5G and other new services while keeping costs in line. That's important because customers are using more bandwidth but aren't paying more for it, notes Mota.
News & Views Archive