As data centers strategize for future capacity demands, performance requirements, latency challenges and greater energy efficiency, they must also consider how virtualization fits into their operations. While many data center functions can be virtualized, many functions must still operate on commodity hardware and this service mix requires more than the typical IT data center infrastructure.
To discuss these challenges and more, Jeff Brown, director of product management and marketing at Windstream Communications Inc. (Nasdaq: WIN), examines changing data center requirements in the Upskill U course "Telco Data Center 101" tomorrow at 1:00 p.m. ET. (Register for Telco Data Center 101.)
---
Upskill yourself on the Telco Data Center with our new Upskill U online university! Sign up for our course with Windstream now!
---
In this upcoming course, Brown explains how telcos are evolving data center strategies to support virtualization while maintaining service standards and supporting future services. And as a 101 course, this session prepares students for subsequent courses on the telco data center.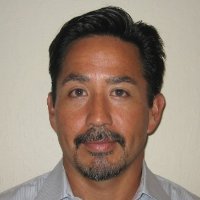 Join Upskill U again this Friday for more from the Telco Data Center series:
The Future of the Metro Data Center Interconnect (Friday, July 22, 1:00 p.m. ET): Phill Lawson-Shanks, Chief Architect & Vice President, Innovation,EdgeConneX Inc. , explores the future of metro data center interconnect and covers lessons learned from web-scale service providers.
The Changing Face of the Data Center World (Wednesday, July 27, 1:00 p.m. ET): Rodney M. Elder, Senior Solutions Architect, Equinix Inc. (Nasdaq: EQIX), examines the changing face of competition in the interconnection world and who can capitalize on new opportunities.
The Central Office Re-Architected as a Data Center (Wednesday, Aug. 3, 1:00 p.m. ET): Guru Parulkar, Executive Director,Open Networking Research Center , Open Networking Lab, explains how telco central offices are being re-architected to look like data centers, why the transition needs to happen now and what the new central office will look like.
Don't miss these opportunities to boost your telco data center knowledge at Upskill U. I'll see you on the chat board!
— Kelsey Kusterer Ziser, Editor, Upskill U