As service providers move to virtualized networks, telco central offices are being re-architected to look like data centers in an effort to operate in a more agile, efficient manner.
To talk about this tranformation, Wednesday on Upskill U, Guru Parulkar, executive director of the Open Networking Research Center at the Open Networking Lab, explains why the change is occurring, how to make the transition, and what the new central office will look like in the course "The Central Office Re-Architected as a Data Center" (CORD) at 1 p.m. ET. This course wraps up our module on data centers so don't miss out. (Register for The Central Office Re-Architected as a Data Center.)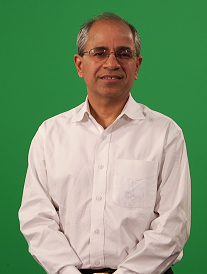 Last Wednesday, Rodney M. Elder, senior solutions architect, Equinix Inc. (Nasdaq: EQIX), delivered the Upskill U course "The Changing Face of the Data Center World." During the course, Elder addressed the evolution of competition in the interconnection world as national, regional and smaller carriers and data center operators expand into new territory. (Listen to The Changing Face of the Data Center World.)
---
Upskill yourself on the Telco Data Center with our new Upskill U online university! Sign up for our course with the Open Networking Lab now!
---
"The new factors of competition from a data center perspective are that customers are demanding access to ecosystem, they're demanding expanded reach, and more importantly they must have the ability to consume services extremely rapidly," said Elder. "So ecosystem, global reach and service excellence are three pillars I'm seeing in this competition."
Next week, a new series on open source launches at Upskill U on August 10 at 1 p.m. ET. During the course, "Telcos & Open Source 101," lecturer Phil Robb, senior technical director of OpenDaylight, explains the fundamentals of open source and how service providers can make the shift from the traditional standards processes. Upcoming courses in the Open Source series will cover the role of open source in network functions virtualization (NFV), white box networks, and data centers and cloud services with speakers from Telstra, Heavy Reading and LinkedIn, respectively. (Register for Telcos & Open Source 101.)
Boost your open source skills by tuning in to these upcoming Upskill U courses:
Don't miss these opportunities to reskill on the telco data center and open source -- I'll see you on the chat boards!
— Kelsey Kusterer Ziser, editor, Upskill U