It's been a couple of years since I attended the annual California-based OFC (Optical Fiber Communication) conference but I'm very glad I attended this year's event in San Diego.
Why? Well, apart from being in California in March instead of northern Europe (a "no-brainer" as the kids used to say in the last century), it's because OFC is to optical as Mobile World Congress is to mobile -- OFC is where the optical communications community goes every year.
And it's growing, in terms of people, floor space and buzz. You can count people and measure floor space, but buzz is less quantifiable. However, having been to more industry gatherings than I care to admit, I believe I can sense when there is genuine optimism and expectation and that's what I got in San Diego (and before anyone asks, that wasn't just a quadruple espresso coursing through my chassis).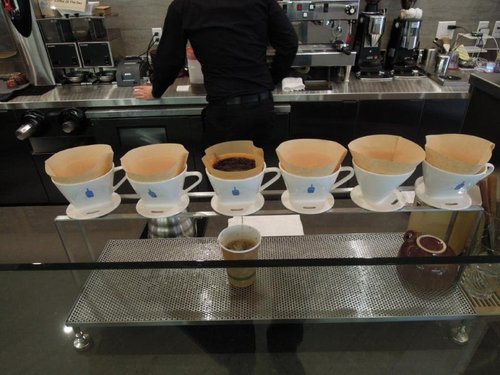 My gut tells me there could be a few bright years ahead for the developers of optical and Ethernet networking tech.
There are two main reasons. Data center traffic volumes are going through the roof, driving demand not only for the technology that enables data packets to be networked within those centers -- a broad range of 400G chips, components and modules were on display at OFC, noted Ian Redpath, Ovum's practice leader of components, transport and routing, in an OFC note (registration required) -- but also between: Data center interconnect (DCI) is hotter than ever, which is good news for the systems vendors. (See Cisco: Data Centers Are Eating the Internet and DCI Market to Reach $1B by 2019.)
The second reason is 5G, for the basic reason that the promised land of Gigabit-plus mobile broadband and ultra low-latency applications (industrial IoT, virtual reality and so on) cannot be reached unless there is an upgraded, intelligent optical transport foundation underpinning the whole 5G premise.
That's my view, at least, but the OFC crowd was given a taste of what network operators with 5G aspirations might need in the coming years when Chengliang Zhang, Vice President of China Telecom Beijing Research Institute, gave a plenary speech that laid out the potential demands of a 5G architecture: A much more dense radio access network based on a Cloud RAN (CRAN) design supported by low latency and significant capacity in fronthaul, mid-haul and backhaul links, which in turn requires greater support from metro, regional and long-distance networks. All of this, he noted, will require extensive optical transport investments. (See An Optical Transport Vision for the Cloud, 5G Era.)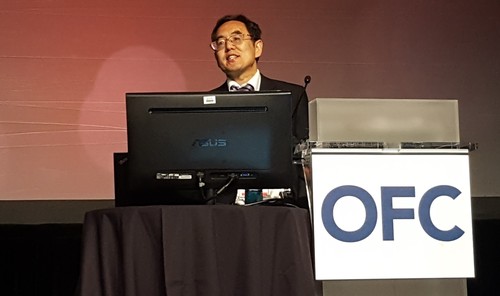 In addition, Chi-Min Lo, Deputy MD in the Engineering Dept. at Chunghwa Telecom, noted during a presentation at the Nokia stand that the Taiwanese operator was anticipating a "lot of bandwidth-hungry demands" in the coming years, particularly in relation to 5G fronthaul and backhaul.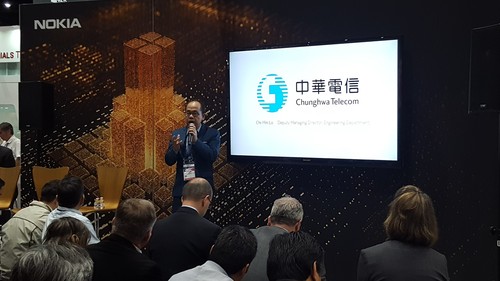 And during the OIDA (OSA Industry Development Associates) Executive Forum, run by the Optical Society, Verizon's VP of Network Planning, Lee Hicks, provided an overview of how the operator plans to deal with the demands of 5G, cloud and capacity-crunching applications by building out its Intelligent Edge Network (the iEN). That includes the deployment of NG-PON2 access technology with integrated BNG (broadband network gateway) functionality housed in the "central office of the future" that incorporates "shared edge facilities" to be used by all Verizon business units, whether for 5G fronthaul or enterprise/residential broadband services. (See Verizon, Calix Deploy Commercial NG-PON2 .)
The rest of the week was peppered with references to the demands 5G will place on transport networks, with presentations by executives from BT and Deutsche Telekom during the ON2020 session entitled "Industry Visions for a Converged Optical Networking Roadmap" just one more example. (See Looking to the Future With ON2020: An OFC Perspective.)
So what is the optical technology sector doing to meet the needs of the web-scale giants, other data center players and network operators? Well, the era of 600 Gbit/s transport is almost upon us and could squeeze the window of opportunity for 400-Gbit/s deployments, noted Heavy Reading's optical transport systems guru Sterling Perrin when he spoke with me on the OFC show floor:
So who's actually talking now about 600G? Among the systems vendors, Coriant, Nokia and Infinera are making a case with their latest product developments, the Groove G30, Photonic Service Engine 3 (PSE-3) and ICE5 respectively. (See Coriant Claims Industry Benchmarks With Its Groove G30, Infinera Shifts Up a Gear With Its Latest Optical Engine and Nokia Pushes Optical to the Limit.)
ADVA, though, was talking about 600G in its DCI platform a year ago, it should be noted. (See ADVA Sets 600G Benchmark.)
And it's "still DCI that's the main driver" of interest and business, noted ADVA's VP of Technical Marketing Michael Ritter. In addition to the need for greater capacity on existing inter-DC routes, data centers are becoming more distributed, adding to the need for dedicated systems that are efficient from an operational and cost perspective, he added.
And in terms of industry trends, they developments are in the 400G and 600G component space. "That's what people are here to look at," he noted.
And there was a lot to look at -- the show floor has grown in the past few years, that's for sure but it wasn't hard to find the larger-than-life figure that is John D'Ambrosia, a major figure in the Ethernet world and, these days, working at the FutureWei unit of Huawei. When I met with him, and we were both pumped to the gills with caffeine, he told me how the industry is about to hit some pretty amazing Ethernet milestones:
And, of course, there was some major M&A optical component activity during the show that helped fuel the buzz. Oclaro had been identified as a takeover target for some time but the industry had expected Finisar to splash its cash -- instead, Lumentum stepped in for what was generally regarded as a positive move. (See Lumentum Sweeps Up Oclaro in $1.8B Deal.)
So, a lot going on. But there's more! I spoke to a number of companies during and after the event, including Ciena, Coriant and Neophotonics, and eyeballed the latest move from hot startup Sedona.
Next page: Ciena goes deep, Coriant smells automation