Leading Lights 2015 Finalists: Best New Product (Telecom)
Best New Product (Telecom) has always been the Leading Lights awards category that has attracted the most entries and in this, the 11th year of the awards, that hasn't changed.
It took blood, sweat, tears and the odd drop of Jackie D to get to this shortlist, which shows thaht there's still plenty happening outside SDN and NFV.
So here are the companies in contention for this year's prized gong.
Accenture
Accenture hasn't featured much in Leading Lights past but it's front and center this year with its Accenture Intelligent Migration Solution (AIMS), a "pre-integrated set of tools and processes which enables proactive acceleration of IP migration and transformation programs, bringing together the powerful data analytics, migration-specific processes and workflow automation required to effectively plan and execute legacy-to-IP migrations."
Network operators have a lot on their plates at the moment, transforming to become digital, virtualized companies at the same time as migrating from their legacy infrastructures to a New IP world, so tools that can help that migration process are much in demand.
AIMS comprises a set of tools -- Data Diagnostic, Data Correlation and Cleansing, Product Mapping & Revenue Impact Assessment, Scenario Planning and Migration Program Management – that "manage the entire network transformation program, from analysis and planning, through initial data reconciliation, to scenario planning, to product mapping, to migration execution and network decommissioning."
Accenture says it is already working with global telcos to implement AIMS "in order to reduce IP migrations risk and to improve planning and execution processes and customer experience, and significant benefits have already been realized."
Related posts:
Ericsson
Virtualization may be shifting a lot of focus towards software development and the use of new coding languages but there's still a lot of work to be done on the physical infrastructure that will enable the telco cloud and ensure that virtual network functions have the best chance of meeting operators' and customers' needs.
Ericsson AB (Nasdaq: ERIC) jumped with both feet into the telco data center and NFV infrastructure market earlier this year with the launch of the Hyperscale Datacenter System (HDS) 8000, a modular, scalable and secure integrated storage and compute platform with optical interconnect and component-based lifecycle management, which means individual elements can be swapped out and refreshed as and when required.
The product was developed in partnership with Intel and is based on the chip giant's Rack Scale Architecture.
Related posts: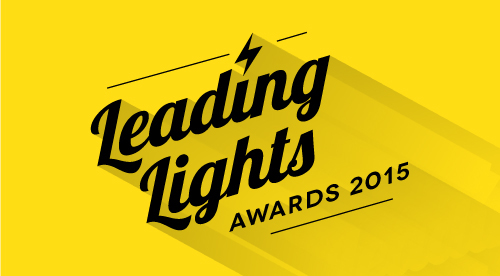 Fujitsu Network Communications
Fujitsu Network Communications Inc. has pitched its GX4000 E-Band Radio right at the heart of a major pain for mobile operators – the backhaul.
As greater capacity is needed, the GX4000 "offers an ideal way to deliver multi-Gigabit transport capacity today and into the future, through several critical applications, including Gigabit Ethernet transport and CPRI (Common Public Radio Interface) transport for fronthaul in mobile networks as C-RAN architectures using small cells are introduced.
In the near future, "the most serious challenge for mobile network operators will be connecting between a centralized baseband unit and multiple small cell remote radio heads in the most efficient way. With the GX400, operators can meet that challenge, while at the same time reducing capex with a flexible, low-latency and easy to deploy wireless solution," notes Fujitsu.
The product also boasts easy deployment, applicability for 4G rollouts and beyond and flexible configuration capabilities.
Infinera
Data center interconnect (DCI) is just about the hottest optical transport sector currently and Infinera Corp. (Nasdaq: INFN) plotted its arrival into that sector with consummate timing, launching its Cloud Xpress platform in Sept. 2014, just as demand for targeted DCI products was ramping.
The product boasts the ease of deployment and management capabilities the company is known in addition to "hyper-scale density" – 1 Tbit/s of input/output capacity in just two rack units. Within months Infinera was shipping its first orders.
Related posts:
Inphi
Inphi Corp. is answering the market's needs for ever greater capacity with its 45GBaud Linear Coherent Product Family, of which the shortlisted products (the IN4550TA and IN4514SZ) are members.
The IN4514SZ is a Driver (a high-performance octal linear differential to single-ended Mach-Zehnder Modulator Driver, to be precise) while the IN4550TA is a quad linear TIA/VGA Amplifier, which together help enable 400Gbit/s on a single line card slot.
"Service providers and data center operators are actively deploying 100G and 200G now for long haul and metro, while development accelerates for the next-generation higher capacity," notes the company, adding that its "latest coherent products enable 400G on a single line card slot, which again, doubles the fiber total bandwidth capacity of the industry state-of-the-art 32GBaud systems of today. Inphi's IN4550TA is designed to take network infrastructure to the next level, enabling the critical implementation of more complex and flexible modulation formats for 400G coherent systems in the long haul and metro networks."
Napatech
Capturing large volumes of data in real time is going to be essential to the business requirements of tomorrow's service providers. Network appliances are built to do just that and Napatech 's 200G Performance Solution is "an industry-first product that demonstrates full, non-blocking packet capture and analysis with zero packet loss and low CPU load."
The platform uses two Napatech PCI-SIG compliant NT100E3-1-PTP accelerators and places an Intelligent Hardware Interconnect between the accelerators "to ensure the efficient exchange of data and guaranteed performance even when monitoring 200G of traffic."
The vendor notes that the "explosion of data caused by rich media applications and over-the-top videos are forcing mobile and telecom operators to transition from 10 to 100 Gbit/s networks, generating a 10x challenge unlike anything operators have seen in the past." Napatech believes its new product can enable flexible, scalable network applications and security monitoring solutions for speeds up to 200Gbit/s and "overcome potential bottlenecks that have proven a hindrance in the past."
Related posts:
Orange Silicon Valley
Orange (NYSE: FTE) is a major global service provider, as we all know, but this year it has made it into the best product shortlist courtesy of Orange Silicon Valley, which, with its Orange GigaStudio offering, provides resources to applications developers looking to develop services for Gigabit network deployments.
GigaStudio is a "Gigabit test bed to explore high bandwidth applications and foster innovation in immersive technology… The company collaborates with early adopters and evangelists in the ultrafast Internet ecosystem, holds events to champion Gigabit use cases and applications and partners with startups to bring their products to Orange markets."
Orange is essentially acting as a catalyst to innovation as the studio is free for developers to access so they can "learn about the possibilities of Gigabit networks while Orange learn and co-develop the use cases and next generation application."
Related posts:
Overture Networks
Overture Networks Inc. is pitching its Ensemble Service Intelligence (ESI) as an "open carrier-class big data collection and analysis solution" that is ready for the challenges offered up by network functions virtualization (NFV.)
ESI both collects data and provides actionable intelligence but it can also adjust to the ever-changing conditions within a hybrid network environment, something that Overture claims that other data collection and analysis platforms are not geared up to do.
The vendor says that "embedded within the ESI framework is a dynamic correlation engine, which can model arbitrary relationships between virtual and physical network resources and the services they support. ESI uses that model then to transform disparate component level statistics and service delivery details into correlated information about the NFV service." In addition, "raw and aggregated data can also be used to learn how the cloud networking components are performing; how individual VNFs or services are performing; which services are being used; customer usage patterns, as well as network failure root cause analysis, among others."
Related posts:
Sedona Systems
With its MAP (MAP - Multi Layer Applications Platform), Sedona Systems believes it has developed "the market's first multi-vendor control platform for the optical and IP layers (L0-L3) of service provider core/metro networks -- mobile, fixed and cable."
Multi-layer, multi-vendor management using a single tool is quite a feat. "Sedona's MAP builds an integrated picture of all layers, synchronizes resources between the layers, handles multiple critical tasks, including coordinated network maintenance, zero-touch optimization, restoration and disaster recovery and enables key connectivity services such as cloud burst/data center connectivity."
The tool is mature enough for Telefonica to have demonstrated it at this year's OFC event in Los Angeles, where the operator showed a multi-vendor implementation with Sedona's MAP working with equipment from Cisco, Juniper, Ciena, Infinera and Huawei, "demonstrating zero-touch network optimization."
Related posts:
The Leading Lights 2015 winners and newest class of Hall of Fame inductees will be unveiled at the Leading Lights awards dinner, which will be held the evening of Monday, June 8, at Chicago's Field Museum. The star-studded soirée will follow a day of special workshops covering topics such as SDN, 5G and Carrier Ethernet for the Cloud that take place ahead of Light Reading's Big Telecom Event (BTE), which this year is being held at the McCormick Place Convention Center on June 9 and 10. (Details and the agenda are on our show site, Big Telecom Event.)
— Ray Le Maistre,

, Editor-in-Chief, Light Reading
PARTNER PERSPECTIVES
- content from our sponsors