Less than a year after getting acquired by Shaw Communications, data center operator ViaWest has its sights set on expansion. Not only is it growing its data center space in existing markets, but it's exploring expanding beyond the middle section of the US, its traditional regional focus.
With ViaWest spanning 27 data centers and more than 630,000 square feet of data center capacity in eight markets (extending from Oregon in the West to Minnesota in East, Texas is the South and Arizona in the Southwest), it seemed like a good time to chat with Dave Leonard, chief data center officer at ViaWest Inc. Leonard recently spoke with Light Reading about the rapid growth of the data center market, and where ViaWest is headed next.
Light Reading: Where's ViaWest's focus now -- expanding within existing markets, or building new data centers in new markets?
Dave Leonard: Number one is we need to satisfy the growth of our existing markets. We'll continue to build new data centers into existing markets to satisfy the demand. The data center we built and opened last year in Colorado, called Compark, is a perfect example. We were seeing that we were out of space there, and we needed more to serve existing and new customers. In terms of expansion, we look at a variety of options, from acquisition to construction to using an existing building. We expanded to Minneapolis last year, and that was the first time we expanded into new geography not on the back of an acquisition. We evaluated it as a great market that was underserved, so we built a new data center there, as well as a whole operational and sales and marketing staff, etc.
LR: It has been about nine months since ViaWest was acquired by Shaw Communications Inc. for $1.2 billion. How did the acquisition change your growth aspirations?
DL: Our expansion probably would have continued without us being acquired, but what changed with us being acquired is that we now have access to permanent capital, as opposed to using private equity funds, which is always a temporary solution. At certain points in the lifecycle, private equity doesn't like to invest in capital, so now we don't have that problem. So, we're accelerating a bit. We're going into Canada, building a data center in Calgary, which will be our first in Canada, but there will be more. We're also looking much more seriously at the East Coast. Our customers have always wanted to go East, but we've always resisted because there were plenty of opportunities in the Western cities, but now we are really seriously looking at the East. (See Shaw Comms to Buy ViaWest For $1.2B.)
LR: How do you decide which markets you'll expand to and when? Does it have a lot to do with customers asking you to expand to a certain market?
DL: It's sort of a blend. [Evidence of customer demand] is certainly an influencer, but historically we have built completely speculatively. When we build a data center in a new market like Calgary or Minneapolis, we don't find an anchor tenant first, like a lot of people do. We build with a high degree of confidence that when we build it, they will come. That confidence gives us the ability to go into any city regardless of whether we have an anchor tenant there or not. That said, a customer could easily be a tie breaker, where if we're looking at two different cities, and a customer said if you move into this city, I'll commit to a certain amount of space. But usually we look at the underlying factors like is this a geography that we like, and that has a need for our products. That tends to be the second-tier cities -- Denver, Portland, Minneapolis and Las Vegas -- and notably not LA, San Francisco, Chicago, NYC. Though, we've also been successful in Dallas, which by anybody's measure is a Tier 1 city, so we're not scared of the big cities.
LR: Well, if there's a time to build speculatively, it's now, when demand for capacity is clear.
DL: From our perspective, that hasn't changed. In Portland two years ago, we opened a new building that was more than 30,000 square feet, five megawatts of capacity, and it was kind of intimidating because you've got this big empty space, which was more than double the space we had previously in Oregon. But, now, two years later, it's sold out. I think the demand has always been there for good operators in the data center space. It's been like that for a long time. I don't think there has been a case where we've opened in a geography, and said, "Oh, wow, there's no demand for it."
LR: We're constantly hearing about data center expansion across the market -- will it slow down at some point?
DL: I think data centers will keep growing to a certain scale, and I don't think we've seen the top of that. In Oregon, we started with 30,000 square feet and headed to 50,000 square feet, and recently announced we're adding a building in Hillsboro, Ore., with almost 140,000 square feet of raised floor space, so almost triple what we have now. Our Generation 4 data centers are built on a building block that comes in two sizes -- nine megawatt redundant UPS load, and 18. We build those in chunks, so [in Hillsboro] we'll start with about 50,000 square feet of raised floor. If we do a smaller data center, it might be 75,000 square feet of raised floor, nine megawatts, and we'd probably start that by releasing 35,000 square feet of that. As we go into smaller markets, we may have a smaller model. We're evaluating that for Canadian markets. But right now we only build in those two models, and that's driven by our confidence in the demand that's out there. (See ViaWest Building New Oregon Data Center.)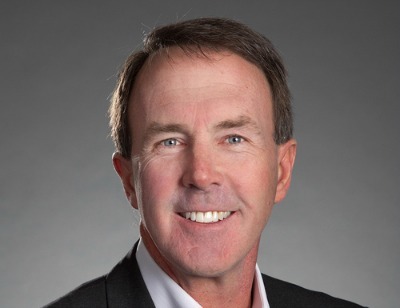 LR: Can you give us a ballpark figure of how much you've spent on data center expansion in the last few years?
DL: My group does data center construction, but not all of the money we spend is on that, because we also spend money on cloud infrastructure, non-collocation stuff, but the last few years we have probably spent north of $50 million in capital for capacity augmentation -- that's new data centers or capacity additions to existing data centers. Going forward, that will probably accelerate some, but I don't want to speculate on going-forward numbers.
---
Want to know more about data centers? It'll be a hot topic at Light Reading's second Big Telecom Event on June 9-10 in Chicago. Get yourself registered today or get left behind!
---
LR: With traditional telcos becoming more active in the data center game, do you run into them more as competitors?
DL: Verizon Terremark we could easily run into, as the markets overlap a little. Level 3 Communications Inc. (NYSE: LVLT) is more in network services now. Their collocation strategy appears to be one of enabling the network rather than a standalone strategy. AT&T Inc. (NYSE: T) we never run into, and I'm not sure why. A traditional telecom we do run into is CenturyLink Inc. (NYSE: CTL) In certain markets, they've really got it figured out and do well -- Minneapolis comes to mind. In some cities, they've taken Savvis and CenturyLink assets and other data center assets and put them together. In other cities, they haven't done that. On the other side of things, they are a huge partner of ours because we use them for network. It's a "coopetion" kind of thing.
— Dan O'Shea, Managing Editor, Light Reading