Digital Realty today announced that it has added dedicated private access to Oracle Cloud to its Service Exchange in 14 metro areas and 59 data centers. The addition, done through Oracle Cloud Infrastructure (OCI) FastConnect, expands the data center operator's hybrid cloud connectivity options. (See Unknown Document 739888.)
The move is one more piece of the hybrid cloud connectivity puzzle that Digital Realty is putting together, as it promises to take the complexity out of interconnecting hybrid clouds for enterprises and smaller businesses. Central to that strategy is the Digital Realty Service Exchange and the ability to offer private connections to public clouds that replace the public Internet and offer higher quality but also visibility into the service itself.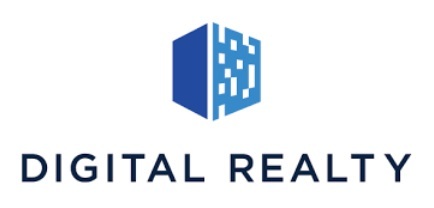 "Our customers have been asking for Oracle in particular, as part of Service Exchange," says Digital Realty CTO Chris Sharp. "It's rounding out a very discrete index of cloud services on our Service Exchange which just adds more value for our customers."
The vast majority of businesses today are operating a hybrid cloud model, and they have growing concerns around security that prompt the need for "granular visibility and control of their hybrid environment," he says. That's almost impossible to accomplish if the final connection into a public cloud is via the Internet, because visibility is essentially lost.
What Service Exchange does is provide a private connection between the public cloud and the meet-me-room of a data center, where any number of network connections is available from a variety of providers. "Going out to these public clouds via these private interconnects is absolutely paramount," Sharp says. "And it is actually becoming a core component of our piece. If you don't have the ability to provide very dynamic private access to these public clouds, you are not going to get these customer deployments."
As important as providing these connections, however, is providing them at scale, he says. Where once enterprises were fine with traditional colocation spaces -- cages and cabinets -- increasingly they need data center resources measured in megawatts or multiple megawatts. "Having the ability to have interconnection running back into both your scale and your colo, in a very efficient simplistic manner, is top of mind for a lot of our customers," Sharp says. Doing that interconnection via private connections ensures the ability to troubleshoot problems and ensure applications perform as expected."
---
Is data center infrastructure ready for mobile edge computing, enterprise cloud, IoT, big data and 5G? Learn more about telco data center trends – join us in Austin at the fifth annual Big Communications Event May 14-16. The event is free for communications service providers!
---
Oracle FastConnect plays into this interconnection scheme well because it allows customers to setup hybrid clouds via low-latency, private and dedicated connectivity to Oracle Cloud. Digital Realty's Service Exchange can then offer private and secure connections to OCI but also to other cloud providers over a single interface, offering users the ability to manage both physical and virtual connections via a single portal.
Digital Realty has said it expects to grow about 8% this year, hitting revenues of $3 billion or more, and it continues to compete against the likes of Equinix, which offers its Cloud Exchange for hybrid cloud environments.
Sharp is promising further evolution of the company's product strategy to support cloud-based applications, but details on that are yet to come.
Related posts: