While AT&T needs plenty of cash to buy Time Warner, that's not the reason it's reportedly looking to sell off its data center assets.
Instead, AT&T has likely reached the conclusion that it can't effectively scale and differentiate on the delivery of data center services.
In theory, the move would bring in cash to help the telco pay off its proposed purchase of content giant Time Warner. However, the $1 billion AT&T might earn on the deal -- reported by the Wall Street Journal -- would be a mere drop in the bucket toward the $85 billion Time Warner transaction.
Any extra cash would certainly help AT&T Inc. (NYSE: T) if it can convince the courts that it should be allowed to acquire Time Warner Inc. (NYSE: TWX). (See DoJ Sues to Block AT&T/Time Warner.)
And the telco is reportedly considering the move because it wants to focus more on video and wireless services.
But the bigger reason for a data center sale is because the real estate and commodity IT business doesn't make a lot of sense for AT&T. While the network operator brings significant scale to the consumer video space, given both its broadband distribution and DirecTV customer footprint, the same can't be said of its data center business.
In measuring facility locations alone, AT&T currently lists 57 sites around the world. Compare that to market leader Equinix Inc. (Nasdaq: EQIX), which operates more than triple that number globally. Analyst firm 451 Research also estimates that Equinix controls 11.4% of global data center and wholesale colocation revenue, while Digital Realty Trust Inc. takes second place with 5.7% share. AT&T, on the other hand, doesn't appear in the firm's top-ten list of providers.
A move by AT&T would certainly follow the trend of fellow telecom operators, many of whom have ditched their own data center assets in the last few years. Windstream Communications Inc. (Nasdaq: WIN) divested in 2015, followed by Verizon Communications Inc. (NYSE: VZ) and CenturyLink Inc. (NYSE: CTL) in 2017. (See Data Center Deals Not Slowing Managed Services Push.)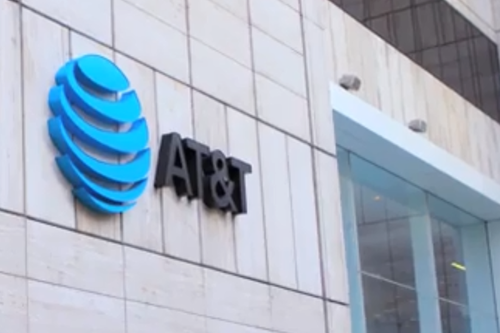 Note also that AT&T already sold its managed hosting business to IBM Corp. (NYSE: IBM) in 2015.
According to The Wall Street Journal, AT&T has engaged with Bank of America to investigate its options for a divestiture of the data center division. The company's data center business is said to bring in annual earnings of $135 million per year, and the sale price is expected be around $1 billion, or possibly more.
— Mari Silbey, Senior Editor, Cable/Video, Light Reading