Digital Realty is nearing completion of a two-year plan to connect its global data centers via an international network.
Digital Realty has 131 data centers in 33 markets, and finished connecting the European properties in 2013. It plans to connect North America this year, while Asia-Pacific connectivity is scheduled for the end of this year, bringing data centers in Melbourne, Singapore, Hong Kong and Osaka onto the network. (See Pics: Inside Digital Realty's Data Centers.)
"We're making sure we drive the last spike into the ground connecting all our properties together through a Digital Network Ecosystem," says Matt Miszewski, SVP sales and marketing for Digital Realty.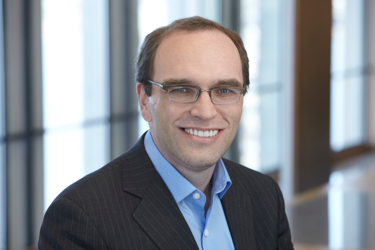 The Digital Network Ecosystem will allow customers in any one of Digital Realty's data centers to connect with any other facility. For example, a small customer in Melbourne, Australia, would be able to connect to a cloud provider in Chicago, Miszewski says.
Digital Realty is using dark fiber to connect the data centers where it is available, and leasing lit fiber services from carriers where it must, Miszewski says.
Digital Realty's primary customers are large enterprises in financial services, retail, healthcare and big cloud providers -- what Digital Realty calls SMACC (Social, Mobile, Analytics, Cloud and Content).
Digital Realty provides the buildings, generators and cooling. The customers provide the servers and internal networking. "Everything to the walls and raised floor is what we provide," Miszewski says. "Our customers operate above the raised floor."
Additionally, Digital Realty provides "smart hands" that can handle simple functions such as server reboots, and it has relationships with fit-out companies including CommScope Inc. and Align to provide additional services to customers.
Digital Realty also provides open Internet exchange services, mainly in the US, although it's starting to provide the services in Europe and Asia too.
Big cloud providers and web-scale companies, including Facebook, sometimes partner with Digital Realty, although those companies also often build their own data centers. Other companies that are sometimes customers and sometimes partners include Equinix Inc. (Nasdaq: EQIX), QTS Data Center Services, CoreSite , DuPont Fabros Technology and CyrusOne .
---
Find out more about key developments related to the systems and technologies deployed in data centers on Light Reading's data center infrastructure channel
---
If Digital Realty executes right, its business model results in a virtuous cycle: For example, its customers include the cloud businesses of IBM Corp. (NYSE: IBM) and Oracle Corp. (Nasdaq: ORCL) Having those cloud services in Digital Realty's data centers makes its services more attractive to enterprise customers.
The Digital Network Ecosystem is part of an ongoing transition in the business of data center hosting. When Digital Realty launched 12 years ago, it was primarily in the business of providing space and power. Now, as Digital Realty has grown to a $1.3 billion company with a staff of 800 full-time, plus contractors, space and power is still fundamental to what Digital Realty does, but customers also demand connectivity, to support public cloud, private clouds and hybrid cloud computing.
"When a large enterprise customer comes to us, they'll have a need to direct-connect to AWS or Salesforce.com. They'll also have a need to connect to private cloud assets in a different areas, and also connect to managed service providers," Miszewski says. "Our trick is to be able to provide the space and power in the data center, but more importantly connect them to the other services they need to be successful."
— Mitch Wagner,

, West Coast Bureau Chief, Light Reading. Got a tip about SDN or NFV? Send it to [email protected]