Service providers are all too familiar with the pressure to achieve greater network capacity and deliver always-on content. As consumer demand grows beyond large markets, national, regional and smaller carriers and data center operators are expanding their reach into new territories.
Today, Rodney M. Elder, senior solutions architect at Equinix Inc. (Nasdaq: EQIX), will examine the evolution of competition in the interconnection world in the Upskill U course "The Changing Face of the Data Center World" at 1:00 p.m. ET.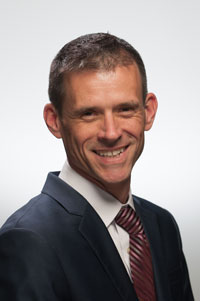 In addition to addressing new revenue opportunities in the data center arena, Elder will explain how new developments are reshaping the very definition of interconnection, as data center, colocation/carrier hotel, content-delivery networks and "meet-me" capabilities are combined in new and different ways. (Register for The Changing Face of the Data Center World.)
---
Upskill yourself on the Telco Data Center with our new Upskill U online university! Sign up for our course with Equinix now!
---
Last Friday, Phill Lawson-Shanks, chief architect and vice president of innovation at EdgeConneX Inc. , delivered the Upskill U course "The Future of the Metro Data Center Interconnect." During the course, Lawson-Shanks examined the challenges service providers face as they incorporate virtualization into their cloud network operations and how operators are creating a connected intelligent-edge strategy to push content and data closer to the consumer. (Listen to The Future of the Metro Data Center Interconnect.)
"The edge has shifted. It used to be just around those peering points," said Lawson-Shanks. "The content needs to be where people want to consume it, the cloud has to move out to the locations that want to consume it and all of that has to be interconnected. The latency and the on-ramps need to be much closer to the consumption points whether that's industrial or domestic."
Upskill U wraps up the Telco Data Center series next week with a session on CORD, delivered by Guru Parulkar, executive director of the Open Networking Research Center at the Open Networking Lab. Parulkar will examine how telco central offices are being re-architected to look like data centers, why this change is occurring and what the new central office will look like on Wednesday, August 3 at 1:00 p.m. ET. (Register for The Central Office Re-Architected as a Data Center.)
A new series on Open Source launches at Upskill U in August, beginning with "Telcos & Open Source 101" by lecturer Phil Robb, senior technical director of OpenDaylight, on Wednesday, August 10 at 1:00 p.m. ET. Speakers from Telstra Corp. Ltd. (ASX: TLS; NZK: TLS) and LinkedIn Corp. will continue the Open Source series, addressing the role of open source in NFV, open source for white box networks and how open source can be used in data centers and cloud services.
Secure your seat now for the Open Source series -- I'll see you on the chat board! (Register for Telcos & Open Source 101.)
— Kelsey Kusterer Ziser, Editor, Upskill U