Comcast has long been an Amazon Web Services customer with executives touting the value of AWS at least as far back as 2014. But the companies took their relationship to the next level today with the announcement that AWS is now Comcast's "preferred public cloud provider," a designation that, if nothing else, assures Amazon investors that the largest US cable company isn't about to take the bulk of its cloud business elsewhere.
The notion that Comcast Corp. (Nasdaq: CMCSA, CMCSK) is reliant on public cloud services is still relatively novel given how closed cable ecosystems have historically been. However, Comcast has been the leading force in the US cable market shifting the industry toward a faster-paced, devops model of development. Its willingness to use public cloud resources is one of the factors making that change possible. (See Cable Forecast: Cloudy With a Chance of DevOps.)
Presumably there are financial benefits to Comcast in naming Amazon Web Services Inc. as its preferred public cloud provider, although the cable company isn't interested in sharing that level of detail. What the operator does say is that AWS is contributing to its ability to develop cloud-native services, and that technologies like the X1 video platform and xFi Internet platform reflect that effort and the partnership with Amazon. (See Comcast Taps Amazon As 'Preferred' Cloud Provider.)
A spokesperson for Comcast went a bit further, saying, "For years, AWS has been a valued partner as we work to create cloud-native products and services that evolve to meet the needs of our customers. Key components of some of our most important products -- including our X1 platform -- use AWS for its flexibility, reliability and feature set. We're excited to expand our relationship as we look for new ways to leverage AWS tools and infrastructure to deliver amazing experiences to our customers."
Comcast has also talked specifically in the past about the strength of Amazon's machine-learning capabilities, which likely now play a role alongside the company's own artificial intelligence platform. The ability to apply network intelligence is becoming increasingly important as Comcast and others look to automate more of their network functions and react more quickly to customer behaviors to solve support problems and expand service usage. (See Amazon Web Services Debuts Amazon Machine Learning.)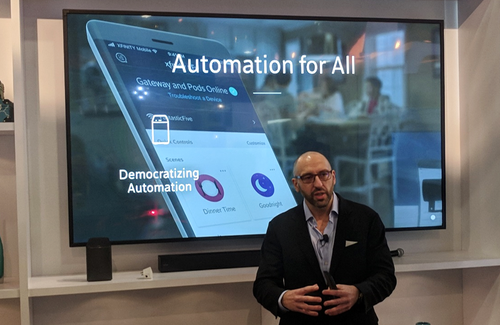 One thing that Comcast and AWS don't mention in their announcement is whether the cable company is making use of Amazon's Greengrass software, which allows AWS customers to move some traditionally centralized data center functions out to the edge of the network. (See Technicolor Brings AWS Home to Gateways.)
Given Comcast's focus on the network edge, this could be a natural extension of its work with AWS.
Meanwhile, Comcast does make note that while AWS is its preferred public cloud provider, the relationship is not an exclusive one. Comcast continues to operate in a multicloud environment using a mix of public and private cloud infrastructure.
— Mari Silbey, Senior Editor, Cable/Video, Light Reading