CTIA 2009: Femto on Wheels!
8:05 AM -- Saw this at the
Airvana Inc.
stand: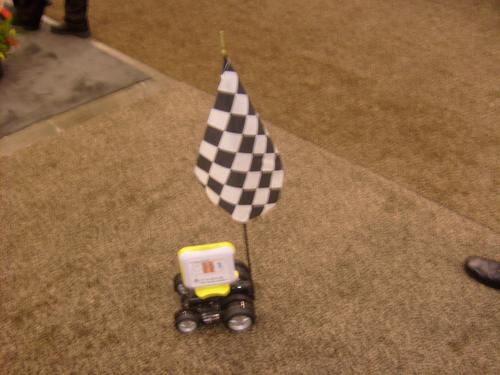 It's a UMTS home basestation installed on a remote control car that was being whizzed 'round the Airvana stand. Apparently the convention center security guards aren't wild about it at all, particularly when the CDMA mavens tried to take it onto the pathway outside the CTIA Show.
Unstrung
obviously can't recommend the car as an installation strategy for your home basestation. Unless you happen to live in a really, really huge house.
— Dan Jones, Site Editor,
Unstrung