Comporium Tests Positive for DTAs
Comporium Communications
has become the latest MSO to reclaim valuable analog spectrum using one-way digital terminal adapters (DTAs) from
Evolution Broadband LLC
. (See
Comporium Does DTAs
.)
Comporium, a cable MSO headquartered in Rock Hill, S.C., is using the simple device to feed through an all-digital version of its "Basic Plus" tier, which is considered an expanded basic offering. It is simulcasting its lifeline basic tier (20 channels today) in both analog and digital format, according to Comporium executive vice president of cable TV operations Bill Beaty.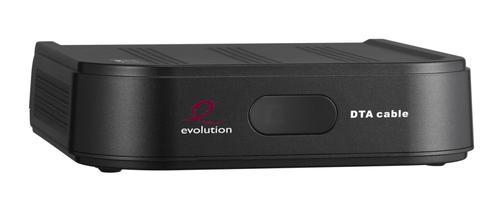 Massillon Cable TV Inc.
of Ohio is also using Evolution's DTAs to support a digital migration. An Evolution official says the company expects to announce another DTA customer later this, plus two more before year's end.
Evolution, which claims to have more than 100,000 DTAs deployed in North America, is also working on a version of the device that can output hi-def signals.
Comcast Corp.
(Nasdaq: CMCSA, CMCSK), meanwhile, is using DTAs from a handful of other suppliers for its massive bandwidth reclamation project. (See
Evolution Thinks Small
,
Cable ONE Seeks Hi-Def DTA Waiver
,
Comcast Seeds Digital Shift With Free Boxes
, and
Comcast IDs First DTA Market
.)
More HD
Initially, Comporium is using the recaptured analog spectrum to more than double its lineup of linear high-definition television programming. The MSO, which offered about 12 HD channels before the upgrade, is starting off by adding another 14 hi-def nets.
It also plans to launch video-on-demand (VoD) services late next year using that reclaimed capacity. Also on the roadmap is Docsis 3.0, a
CableLabs
platform that uses channel bonding techniques to produced shared speeds in excess of 100 Mbit/s.
Comporium isn't ready to say when it will introduce wideband services, but the digital upgrade "gives us a path to implement that sometime in the not-too-distant future," Beaty says.
The MSO serves about 58,000 customers and launched the DTA project today. Comporium already provides its Basic Plus subs with one "legacy, full featured" digital box -- from
Cisco Systems Inc.
(Nasdaq: CSCO) -- for no added charge.
Comporium expects to complete the DTA-fueled digital transition by the end of next March, according to Marc Helms, the MSO's director of video services and facilities.
— Jeff Baumgartner, Site Editor,
Cable Digital News
PARTNER PERSPECTIVES
- content from our sponsors