Also in today's EMEA regional roundup: CityFibre expands in Aberdeen; Ericsson sees bright future for microwave in backhaul; broadband over... wet string?
Franco-Dutch SIM-card maker Gemalto has rejected the €4.3 billion (US$5.1 billion) takeover bid from Atos, saying that the bid "significantly undervalues" the company and "fails to provide a compelling strategy versus Gemalto's standalone prospects." Atos had hoped that the combination of its strengths in AI and the cloud with Gemalto's data encryption and identity expertise would have created a cybersecurity and IoT powerhouse. (See Atos Bids €4.3B for Gemalto to Create Security, IoT Giant.)
UK altnet CityFibre is to expand its public sector network in the Scottish city of Aberdeen, adding 57 new sites and around 17km of fiber. The contract will run for 15 years, and is initially worth £1.7 million ($2.3 million). The project is being carried out in partnership with Capita, the IT systems provider to Aberdeen City Council. CityFibre has carved out a useful niche for itself in the public sector, having already agreed similar deals in the English cities of York, Peterborough and Coventry. (See CityFibre to Raise £200M, Ramp Up FTTH Challenge to BT and CityFibre Aims High in BT Battle.)
Ericsson AB (Nasdaq: ERIC) has published a new report predicting that microwave's share of the mobile broadband backhaul market is set to increase, thanks mainly to continued deployments of LTE and the arrival of 5G. It forecasts the rising use of the so-called "E-band" (70-80Hz bands) for microwave transmissions over the next five to ten years.
Nokia Corp. (NYSE: NOK) has landed a packet core gig with PT Hutchison 3 Indonesia, as the operator moves to a cloud-based architecture to help it meet the rapidly growing demand for data. Nokia says its Cloud Packet Core offering enables multi-technology access across wireless licensed, shared, unlicensed spectrum and fixed network technologies, allowing H3I to support a wider variety of devices and a broader range of services.
Elsewhere in the Nokia empire, Alcatel Submarine Networks (ASN) has won a contract with Statoil to supply and install a subsea control infrastructure for the Johan Castberg oil field in the Barents Sea.
The European Telecommunications Standards Institute (ETSI) has officially launched its network automation group, the aim of which is to come up with a harmonized approach to network automation, partly by acting as a middleman between the different industry groups already active in this area. The (deep breath) "Zero touch network and Service Management Industry Specification Group" (ZSM ISG) will initially focus on 5G end-to-end network and service management, including network slicing, with an ultimate goal of having all operational processes and tasks executed automatically. Klaus Martiny, senior program manager at Deutsche Telekom AG, is named as the convenor of the group, and indeed it was Martiny who first revealed -- at the SDN NFV World Congress in October -- that such a group was being planned. (See ETSI's 'Zero Touch' Group Issues Telco Automation White Paper, Martiny Cocktail? DT Exec Eyes ONAP & Zero-Touch Merger and Automation Gets Its Own ETSI Group.)
The French government has introduced draft legislation stipulating that any child under the age of 16 will have to gain parental authorization before he or she opens an account on Facebook or any other social network, Reuters reports. What difference this will make in practice is unclear, as the government admits that this would involve the child just ticking a box to confirm that parental approval had been secured.
Many Brits complain that their broadband connection is a bit "ropey," but consider this: Boffins at a UK Internet service provider have managed to make a broadband connection work over a distance of 2 meters using… wet string. As the BBC reports, the connection achieved speeds of 3.5 Mbit/s and, says Adrian Kennard, the Andrews and Arnold engineer involved in the project, the experiment serves no commercial purpose but does illustrate the versatility of ADSL technology.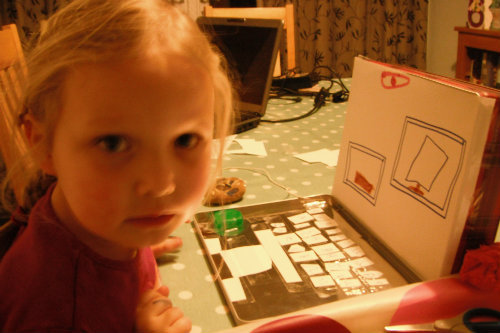 — Paul Rainford, Assistant Editor, Europe, Light Reading