ZTE just cannot catch a break. Despite yesterday's news of plans for a $10.7 billion line of credit, and its nomination of board members untarnished by past wrongdoing, the Chinese vendor watched its share price close down 11.5% in Hong Kong today. That fall came after the more precipitous 42% drop on Wednesday, when ZTE resumed trading after a two-month hiatus. Valued at HK$31 in late January, each share is now worth just $13.1. (See ZTE Seeks $11B in Credit, Nominates New Board Members – Report and ZTE Tanks on Trading Resumption, Ejects Entire Management Team .)
To recap, ZTE Corp. (Shenzhen: 000063; Hong Kong: 0763) was banned from acquiring any US-manufactured components in mid-April, when US authorities decided it had not really made amends for earlier misdemeanors. Previously, the company was accused of selling products that included US equipment to Iran and North Korea, in violation of US sanctions against those countries. It paid a $900 million fine last year to settle the dispute. (See ZTE in Existential Crisis as It Slams 'Unfair' US Ban, Considers 'Judicial Measures'.)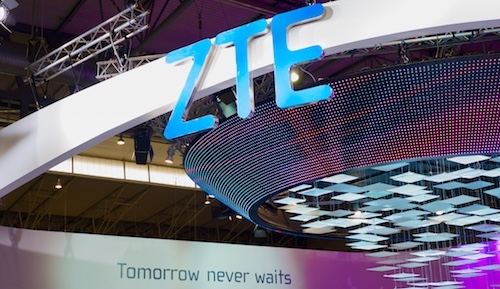 The recent ban -- imposed when US officials judged that ZTE had issued false and misleading statements, and failed to discipline executives responsible for the original abuses -- has been crippling. Unable to source US components, which are reportedly used in about 80% of its products, ZTE had to cease business operations in early May, just three weeks after its suspension of trading in Hong Kong. Its demise looked imminent. (See ZTE Ceases Business Operations After US Ban.)
Then came a US reprieve, with President Donald Trump tweeting he was in talks with Chinese President Xi Jinping about a rescue deal for ZTE. In a subsequent statement, the US Commerce Department revealed that ZTE would be able to resume operations after agreeing to pay another hefty fine, replace managers and directors and remain under US scrutiny for the next ten years. (See ZTE Fined Another $1B in Rescue Deal With US.)
Those measures in themselves are enough to worry investors. A fine of $1 billion, due in the next two months, is more than the $840 million ZTE made in net profit last year after the 2017 penalty of $900 million had decimated earnings for the 2016 fiscal year. And ZTE has to place another $400 million to one side for the next ten years, in case it slips up again.
It is also firing anyone who works at or above the level of senior vice president. According to Reuters, this means about 40 executives will lose their jobs. Finding replacements with the requisite know-how and experience to lead ZTE out of its trough will not be easy. Another challenge for ZTE will be to ensure it meets US demands on compliance while its priority is dragging the business out of a coma.
A credit line of nearly $11 billion, provided by Chinese banks, should address some investor concern. ZTE, after all, is said to have racked up losses of about $3 billion in the last few months, as it continued to pay its 75,000 employees, and settle other expenses, while its facilities gathered dust. No doubt, ZTE is now in frantic discussions with customers unnerved by the recent developments. Some telcos might already have turned to other vendors. (See ZTE Racks Up Losses of $3B After US Ban – Report.)
---
For all the latest news from the wireless networking and services sector, check out our dedicated mobile content channel here on Light Reading.
---
Unfortunately, for ZTE as well as the US components companies that supply it, the US Commerce Department's ruling might not have brought an end to the nightmare. Trump's intervention was not a popular one in the US political establishment. Members of his Republican party, as well as some of the Democrats in opposition, think he has gone soft on ZTE. Some US officials continue to regard it as a bad actor and security threat and hope to sink the rescue plan, according to mainstream press reports. (See Acacia Hit Worst by ZTE Components Ban.)
Senate Minority Leader Chuck Schumer is representative of that faction. "Donald Trump should be aiming his trade fire at China, but instead he inexplicably aims it at allies like Canada, Mexico, and Europe," he tweeted when the US Commerce Department issued its statement on a rescue deal. "When it comes to China, despite his tough talk, this deal with ZTE proves the president just shoots blanks."
In the meantime, the White House is said to be moving ahead with its plans to impose tariffs on about $50 billion of Chinese imports. Indeed, a final list of Chinese products that will face tariffs is due for publication later today, according to press reports. It seems unlikely to have much direct impact on ZTE, which is already excluded from doing business in the US market. But it shows the trade dispute between the US and China -- of which ZTE has been a victim -- remains a constant menace.
— Iain Morris, International Editor, Light Reading