Xilinx Inc. (Nasdaq: XLNX) has demonstrated 28Gbit/s transceivers in its Virtex-7 Field Programmable Gate Array (FPGA), a key step toward next-generation 100Gbit/s optical interfaces. (See Xilinx Demos 28G Transceivers.)

Why this is important
It's nifty for 100Gbit/s networking, because 25Gbit/s electronics (more properly 28Gbit/s, when Forward Error Correction (FEC) and other overhead is added) will lead to smaller and lower-power devices than 10Gbit/s electronics allow. But it's also crucial for the next step beyond 100Gbit/s, whether that's 400Gbit/s or 1Tbit/s. Xilinx says Virtex-7 has the room for all the trappings of 400Gbit/s Ethernet -- media access controllers (MACs), Interlaken interfaces, and the like.

There's a competitive angle, too. FPGA rival Altera Corp. (Nasdaq: ALTR) announced in April that it would have 28Gbit/s transceivers on its FPGAs, and the company demonstrated them at Milcom, a military-technology show, early this month.

For more...
Here's some further reading about high-end FPGAs and speeds beyond 100 Gbit/s.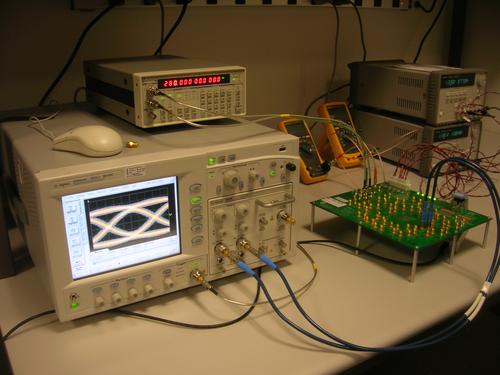 — Craig Matsumoto, West Coast Editor, Light Reading