Cavium Thinks Big
5:50 PM --
Cavium Inc.
(Nasdaq: CAVM) CEO Syed Ali has a reputation for talking big, and he doesn't disappoint when he talks about ambitions of making the company a "franchise."
"Ever since the days of
Broadcom Corp.
(Nasdaq: BRCM) and
Marvell Technology Group Ltd.
(Nasdaq: MRVL), there has not been an across-the-board IC franchise built," he said Tuesday night at Cavium's launch event for the Octeon II chip family. (See
Cavium Sprouts More Cores
.)
He's got a way to go. Cavium made $87 million last year, compared to Broadcom's $4.5 billion or Marvell's $3 billion. The mini empire is building, though, as the company moves into smaller processors and video. (See
Cavium to Acquire Star
and
Cavium Buys W&W
.)
OK, W&W isn't what you'd call a kingmaker. But it's got HD video promise that Cavium has high hopes for, and it opens new markets that could also take advantage of security chips or processors.
Grand visions aside, Ali also dropped an interesting statistic about the company's multicore processors, which were about a $50 million business last year, according to
The Linley Group
. Nearly half of that money, it turns out, came from the 16-core version of the Octeon chip.
Table 1: Octeon Revenues
# of Cores
Portion of Total Octeon Revenues

1

13%

2-12

42%

16

45%
Keep in mind, a 16-core processor costs more than a one-core processor (or it should, unless Cavium is doing something horribly wrong). Still, 45 percent is more than I would have guessed.
One more comment on bigness: Cavium cranked the volume for this event, which hosted 300 people for a dinner and a mini tradeshow of Cavium partners.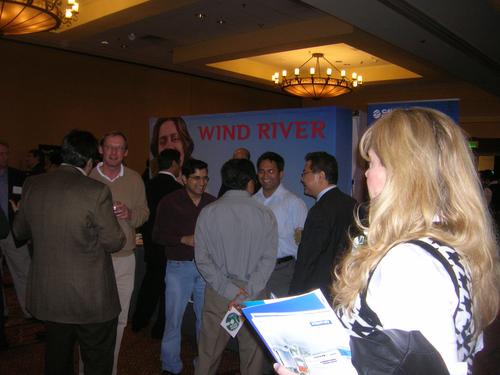 — Craig Matsumoto, West Coast Editor,
Light Reading