Comcast's IP-Only Set-Top Unveiled
Welcome to today's cable and broadband news roundup.
Comcast Corp. (Nasdaq: CMCSA, CMCSK)'s first IP-only HD set-top box, dubbed the XI3, took a big step toward deployment after a model made by Humax Co. Ltd. was cleared by the Federal Communications Commission (FCC) . The FCC filing, first spotted by Wireless Goodness, shows that the device includes HDMI, Ethernet and USB ports along with an SD card slot that could be used for local storage or, as one industry source suggests, as a small live TV buffer.

Comcast declined to discuss its plans for the IP-HD client device, but it's expected to be paired with a primary video gateway (a future version of the X1 gateway is expected to include QAM-to-IP transcoding capabilities) and to eventually support a network DVR that's under development at the MSO.

Comcast plans to source the XI3 from multiple suppliers. Pace plc is also developing a version of the XI3 based on a Broadcom Corp. (Nasdaq: BRCM) chipset that's expected to be deployed sometime in 2013. Click on the image below to start a brief slideshow of the Humax-made device. (See Humax Takes Comcast Angle Into US Cable and Meet Comcast's IP-Only Set-Top.)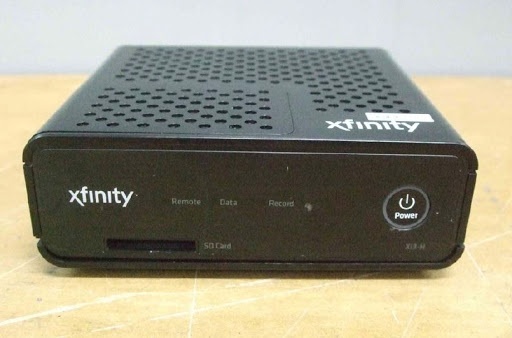 A recent settlement worth $78.4 million with Verizon Communications Inc. (NYSE: VZ) helped TiVo Inc. (Nasdaq: TIVO) report a third-quarter profit of $59 million (44 cents per share) on revenues of $82.03 million. Analysts were expecting a loss of $15 million (after one-time items) and revenues of $64 million. TiVo added 225,000 subscribers in the quarter, up from 117,000 in the year-ago period, giving it a total of 2.94 million. (See Verizon to Pay TiVo $250M to Settle DVR Fight .)


The FCC has granted an 18-month extension to the entire cable industry and a 21-month extension to smaller cable operators for supporting an open home networking standard in HD-capable set-tops, Broadcasting & Cable reported, citing this statement from the American Cable Association (ACA) , a group that represents independent cable operators. The original deadline was to take effect on Dec. 1.


Sigma Systems says its Cloud ServiceBroker, a software-as-a-service fulfillment platform for cable operators and other service operators, has reached general availability. The platform, designed for both small- and medium-sized businesses and residential customers, has been integrated with Mozy, SugarCRM, Symantec Corp. (Nasdaq: SYMC), Google Apps and F-Secure Corp. , among others. (See Sigma Unveils Cloud Service Broker.)

— Jeff Baumgartner, Site Editor, Light Reading Cable


PARTNER PERSPECTIVES
- content from our sponsors